Monument to Soviet soldiers on Schwarzenbergplatz square in Vienna was desecrated by vandals. This was announced on Wednesday by the spokesman for the Russian Embassy in Austria Bulat Haydarov on his Facebook page.
In Vienna, once again desecrated a monument to Soviet soldiers in the Schwarzenbergplatz square. It is likely that on the night of 9 on January 10. Russian embassy sends protest note to Austrian Foreign Ministry
- wrote Khaidarov.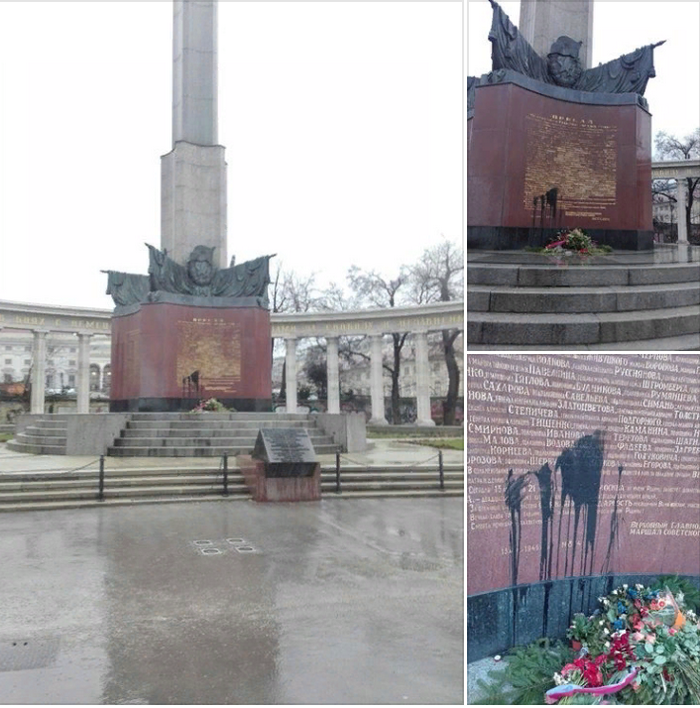 This is not the first attack on a monument to Soviet soldiers in Schwarzenbergplatz Square. In January, 2017, unknown persons filled the facade with a dark red paint. It was installed in April 1945 in commemoration of the 18 of thousands of Red Army soldiers who died to liberate Vienna.
The representative of the diplomatic mission noted that the embassy in the near future will also publish an official comment.