In Russian
United Engine Corporation
report that work has begun, which ultimately should lead to the creation of a promising helicopter engine. It is also about the model VK-2500M. From the message of the press service of the JDC:
The development of a promising helicopter engine VK-2500М has begun, the features of which will be increased power with a reduced weight, modularity of the structure, and the possibility of operation according to the technical condition. A scientific and technical reserve is also being formed to create fundamentally promising new helicopter engine (PDV)designed for helicopter technology of the future.
The report says that last year were successfully tested the latest modification of the engine VK-2500. This VK-2500PS, which has improved performance.
For reference: VK-2500 engines were developed in 2001 year. This is a new stage in the development of TV3-117. Experts call one of the most important characteristics of this engine - high fuel economy, modern control automation system and increased power. For the production of engines of the VK-2500 line, a cooperation has been established, which includes the design and production complex of AO Klimov, not far from St. Petersburg.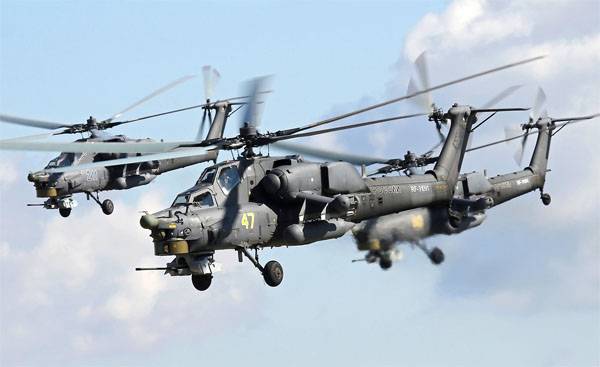 VK-2500 engine provides the helicopter with an increased 30% ceiling and 50% speed of climb. There is also an increase in tonnage on the 1-2 tons, taking into account the type of helicopter. VK-2500 is installed, in particular, on the Mi-28. The declared engine resource is 9 thousand hours.