Washington continues to hold the view that American diplomats have been subjected to some kind of attack in Cuba, which is considered to be acoustic, a high-ranking State Department official told reporters.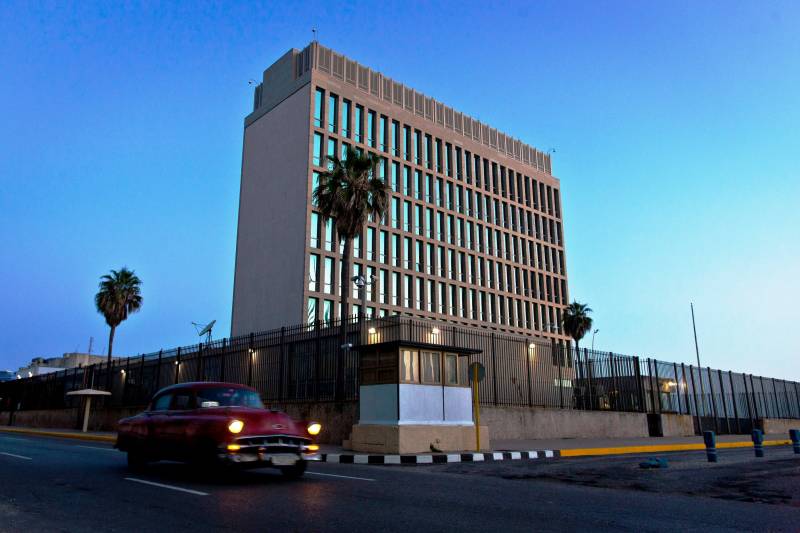 US Embassy Havana
There are three, so to speak, important points. First, there is no doubt that this has happened. Secondly, we are completely dissatisfied with the Cuban government and its response to today (to the alleged attacks), we believe that Cuba has the answer (to the question of what exactly happened). And, thirdly, we expect them to sit at the table (negotiations),
quotes a diplomat
TASS
.
Initial attacks did not occur in batches. But they began to occur in series. There's an answer. Almost always there is an answer, but we just don't know what it is,
he noted.
We believe that Cuba has an answer (to the question of what actually happened). And they can work more actively, trying to find the answer,
stressed State Department employee.
In his opinion, the Cuban authorities already have an answer, but they did not voice it to the American side.
In addition, from his point of view, Cuba in the current situation "could do more to help solve" the problem and ensure the safety of American employees.
If the FBI does not detect the "sound source" of the attacks, this "does not mean that there is no other reason," he noted.
There are many possible reasons. We truly believe that this was a deliberate (impact on Americans),
added a diplomat.
Recall, the US administration claims that as a result of a certain impact, called in the press "acoustic attacks", in Havana from November 2016 to August 2017-nd suffered American 24 diplomat. They complained of nausea, dizziness and hearing loss. Later, doctors confirmed that they had these symptoms, and also allegedly revealed brain damage in some.