The Ministry of Energy and Coal Industry of Ukraine publishes a report on the dynamics in the coal mining industry of the country. According to the results of 2017, coal production amounted to less than 35 million tons. This is almost 15% below the coal output level for 2016 a year. These are average values.
If we talk about the fall in the production of coking coal, it amounted to 18,6%. Energy coal production fell by 13,5%.
The greatest decline in coal mining occurred in December of 2017. Compared to the last month of the year 2016 was mined by 23,4% less.
From the report:
In the past year, mines in the Donetsk region mined 11 million 438,2 thousand tons of coal (minus 26,9% to 2016), Lugansk - 1 million 689,2 thousand tons (minus 66,5%), Lviv - 1 million 545,3 thousand tons (- minus 3,1%).
The maximum drop in production volumes in the Volyn mines: 45,4% per year.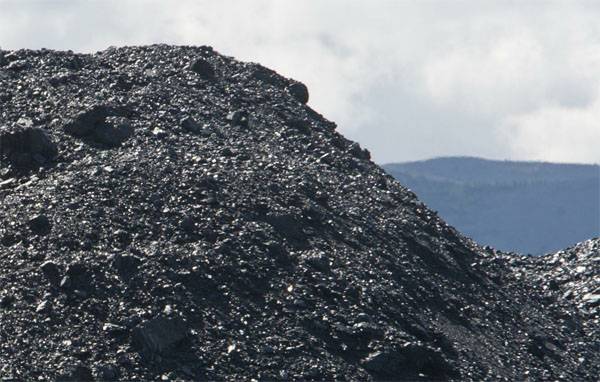 The only region with the growth of the coal industry is Dnipropetrovsk region. The increase was approximately 9,5 percent.
Recall that in the last few days of 2017, bulk carriers loaded with American coal arrived in the ports of Odessa region. After unloading, the President of Ukraine once again announced "the victory of the energy sector and the diversification of supplies". About the cost of "American" coal for Ukraine Poroshenko did not inform the citizens of the country.