Russia needs to create a naval reconnaissance and strike complex
fleet
(Navy) for the most effective use of anti-ship
weapons
, says the theses of the report, which will be presented at the "Korolev readings" at the end of January. (Every year in January, the Korolev readings devoted to the general designer Sergey Pavlovich Korolev are held in Moscow)
The naval reconnaissance and strike complex is a constant in composition, technically integrated (organized in individual cases) into a single complex set of fire weapons, operational supplemental intelligence (reconnaissance), and target data generation subsystems that ensure the effective use of a missile attack weapon to the full range of fire in any moment of time
- stated in the materials posted on the site readings.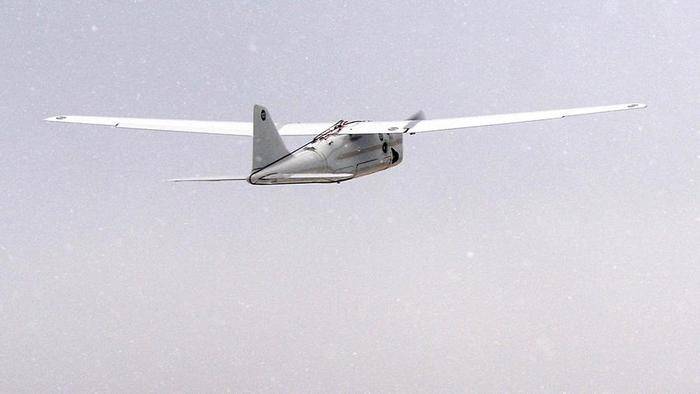 In the theses of the report of the representative of the Naval Academy (St. Petersburg) it is noted that "the creation of the naval reconnaissance and strike complex will allow the use of effective anti-ship missile weapons according to a priori information and in the intervals between the spans of the spacecraft at any time to the full range of fire."
The importance of creating a complex is due to the fact that the Legend sea space reconnaissance and target designation system (MKRTS) and the successor sea target radar system (MRST-1) Success, which was installed on a long-range reconnaissance and target designation aircraft Tu-95РЦ, were removed from service.
These systems ensured the effective use of naval anti-ship missiles at full range at any time. At present, the author of the report notes, the strike missile is provided with target indication data from several non-specialized reconnaissance assets.
He explains that the current method is possible under the condition of confrontation with an adversary who is either not at all capable or capable of destroying the structural elements of the information support system of both the Navy and all the Armed Forces of the Russian Federation with low efficiency (command posts, reconnaissance assets, coastal communications facilities etc.).
But in the event of the domination or domination of a potential enemy in the air, the deployment of anti-space defense equipment on the coast, the sea and in space with leadership in these areas, ensuring continuous monitoring of the surface situation in the area of ​​interest of combat operations, it will be impossible to use the maximum anti-ship missile by efficiency.
The author of the report proposes to move away from a system in which the entire data acquisition network is united under a single management. If you destroy its system-forming elements, such as the command and control centers of communications and intelligence, it will lose its combat capability, since the peripheral structures will be deprived of control and information.
To solve this problem, the specialist proposes to create a reconnaissance-strike complex of the Navy, combining anti-ship missile systems and operational intelligence, as well as means of receiving information and developing target designation data. This will allow to use this type of weapons with maximum efficiency at any time and not to depend on satellite reconnaissance data, Interfax-AVN reports.