The Russian Ministry of Defense and the United Shipbuilding Corporation (USC) have agreed that the construction of domestic helicopter carriers will begin in 2020 at the shipyard "Severnaya Verf", reports TASS, citing a source in the Russian military-industrial complex.
The Russian Defense Ministry and USC came to the agreement that the contractor for the helicopter carriers and destroyers Leader would be the Severnaya Verf enterprise, which is already conducting a large-scale reconstruction of production facilities for this, including the erection of a workshop to build ships of these classes.
- writes the edition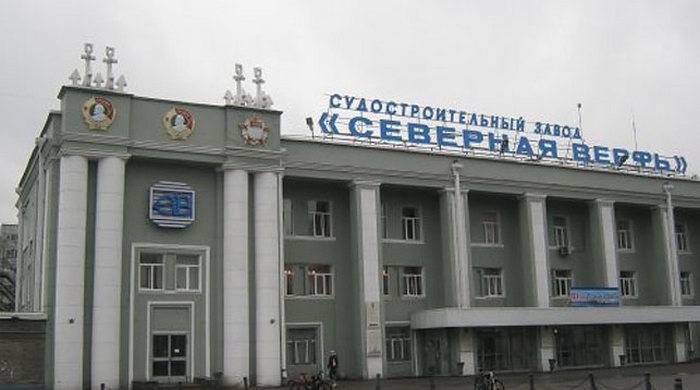 It is planned that first the plant will build two helicopter carriers, and then proceed with the construction of destroyers. Development work on helicopter carriers will begin in 2018, in 2020 it is planned to begin construction of the lead ship with its delivery
the fleet
in the year 2024. The production of the first and only serial helicopter carrier is scheduled to begin in 2022 with delivery in 2026
- clarified the source.
There is currently no official confirmation of this information.
Earlier, Military Survey reported that at the end of November 2017, the construction of a new slipway with a height of 75 meters began at the Severnaya Verf shipbuilding plant in St. Petersburg. After the construction is completed, the shipyard will be able to build ships of the first and second rank for the Russian Navy. The construction of the boathouse is designed for two construction sites in which it will be possible to build ships of the type Leader destroyer, icebreakers, and any large-capacity civilian ships. The construction of a new shipbuilding complex is expected to be completed by 2020 year.