Russian specialists were able to master the technologies that in the future will allow the army to be equipped with electromagnetic guns. Employees of the Joint Institute for High Temperatures (JIHT) of the Russian Academy of Sciences have found a way to increase the power of the plasma railgun 6 times, according to
News
.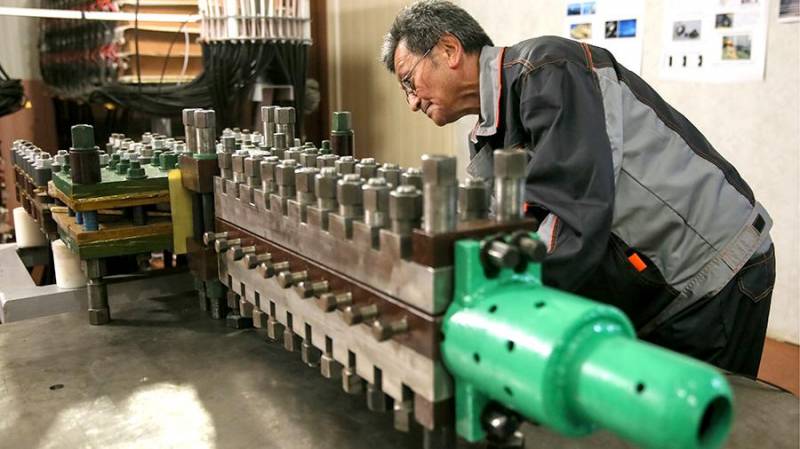 With the help of the electromagnetic field, this system accelerates projectiles to near-cosmic speeds. Moreover, even a small throwing object is endowed with tremendous destructive power.
According to Vladimir Polishchuk, head of the laboratory of the Shatura branch of the JIHT, scientists and engineers managed to design and build a new capacitive drive, "its power is sufficient to accelerate 100 g bodies to speeds above 3 km / s".
In two years, the power of the installation in Shatura increased six times - from 0,8 megajoules to 4,8. Experiments with a railgun, which is powered by a pulsed inductive energy storage device, have been prepared. Such a power supply allows you to get a higher rate of energy input into the plasma, which should increase the temperature of the plasma piston and, accordingly, increase the speed,
Polishchuk told the newspaper.
Plasma piston systems make it possible to get throwing speeds at the 6 km / s level with a "drummer" mass of about 1 g. It is believed that in plasma railguns you can get a throwing speed in 10 – 12 km / s But so far, "the values ​​of this indicator are limited by the capabilities of the available technologies for manufacturing the channel, which must withstand enormous thermal and dynamic loads," he noted.
Military expert Alexei Leonkov:
In the United States, rail accelerators with a solid rather than plasma bridge are already used as a catapult for launching aircraft from an aircraft carrier. Recently, an electromagnetic gun was tested, which provides 2,5 km / s speed for 10-20 kg shells. Plasma systems are being studied in the USA on a smaller scale. However, experiments were reported when a plasma clot was fired from a railgun at a speed of 100 km / s. In the case of a successful solution of technical problems, such plasma objects can, for example, disable satellite radio-electronic systems.