The new Balkan grenade launcher (AGS-40) is expected to be adopted by the military at 2018, it is being actively developed, said the general director of the Tekhmash concern Vladimir Lepin.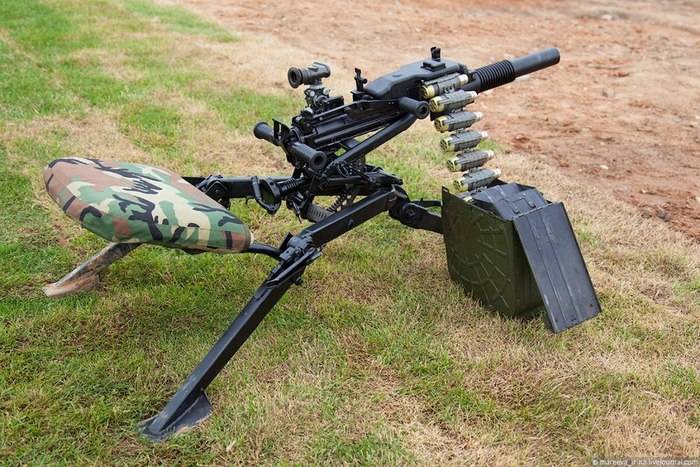 At 2018, it is planned to complete the combined-arms tests of the promising Balkan complex and the subsequent adoption by the Russian army
- V. Lepin said in an interview with Interfax.
He noted that currently the complex is being improved in terms of the day-night sighting device, cartridge tape, equipment and other elements.
The "Balkan" complex in its main characteristics exceeds the world's best analogues of this type of weapon
- V.Lepin declared.
Earlier, Tekhmash stated that the firing range of the new grenade launcher complex was increased to 2,5 kilometer, which is 45% more than the existing AGS-17