Russia in the course of closed consultations in the UN Security Council drew attention to the "terrible humanitarian situation" in the Syrian city of Raqqa, reports
Interfax
Post by the Permanent Representative of the Russian Federation to the UN Vasily Nebenzi.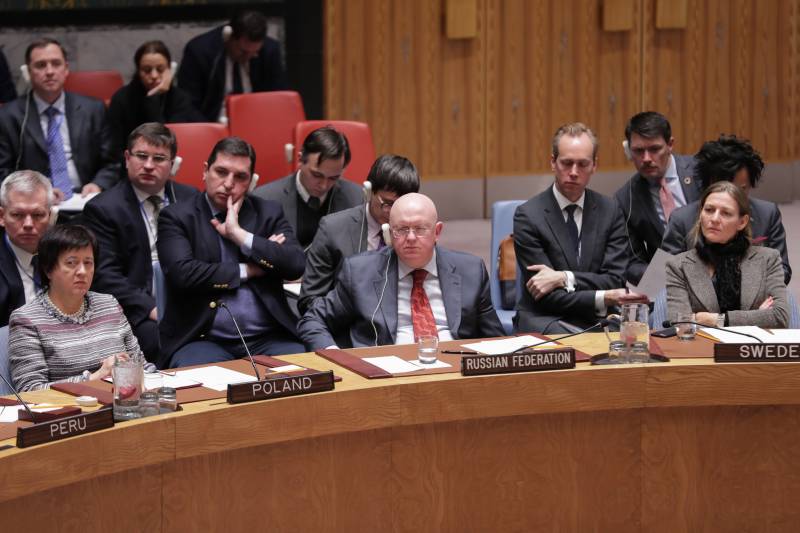 The point was that the humanitarian situation in Rakka was terrible, and everyone pretended that nothing was happening there. Our American colleagues struggled there with ISIS (ISIS, a grouping was banned in the Russian Federation), razed the city to the ground, now the whole city is mined there, full of dead people, there is an epidemic risk, there is no water, electricity, there are no medical institutions,
told Nebenzya after discussion in the Security Council.
In his opinion, the international coalition against LIH, led by the United States, should take responsibility for the restoration of Raqqa.
I think that those who fought ISIS there should also take responsibility for rebuilding the city,
stressed the diplomat.
Nebenzia noted that at present "nothing is happening in Raqqa, the city is not being restored, people cannot return, they live in some terrible, inhuman conditions in refugee camps".
When they try to return there to check what happened to their houses, if they need to clear something, the fighters of the local armed formations even sometimes take money from them as bribes to clear some approaches to their homes,
he said.
According to the Permanent Representative, I have a situation in the city "close to a humanitarian catastrophe."
He said that Russia "attracted the attention of Council members to the terrible situation" in Raqqah.
Now the discussion continues
added nebenzya.