More than 19, thousands of servicemen of the Eastern District, in the new year, began practical exercises at the test sites in seven regions of the Far East and Eastern Siberia, reports
RIA News
message press service BBO.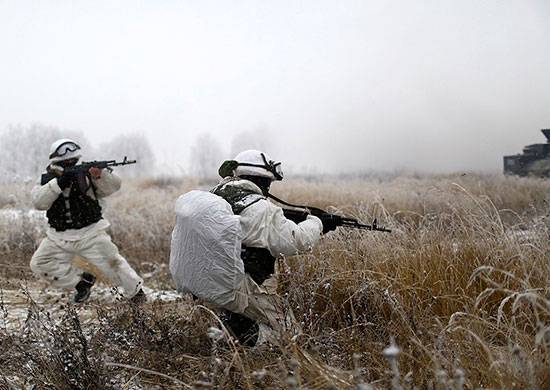 Practical exercises in the disciplines of combat training have begun at the training complexes of the BBO. In total, about 19 thousand military personnel were involved in the events, more than 1,5 thousand pieces of equipment were involved, including
Tanks
, self-propelled artillery mounts "Carnation", "Acacia", "Hyacinth", multiple launch rocket systems "Grad" and "Tornado", infantry fighting vehicles,
says release.
The press service clarified that "classes are held at the landfills in Buryatia, Trans-Baikal, Khabarovsk, Primorsky, Kamchatka Territories, Amur, Sakhalin, Jewish Autonomous Regions".
It is noted that for the period of study, more than 500 specialized heating points for military personnel are deployed at all training complexes.