RIA
News
with reference to sources in the power units of the Republic of Crimea, reports that a division of anti-aircraft missile systems C-400 is being deployed on the peninsula. This is the second C-400 "Triumph" division on the territory of the Crimean peninsula. Earlier it was reported that the C-400 air defense system will take over combat duty 12 January 2018. It is known that it will be located in Sevastopol. The first division deployed near the city of Theodosius.
RIA News
cites the statement of the interlocutor of the agency:
The task of the second division of the C-400 complex is to timely detect and, if necessary, destroy the air objects representing threats to the Crimea from Ukraine.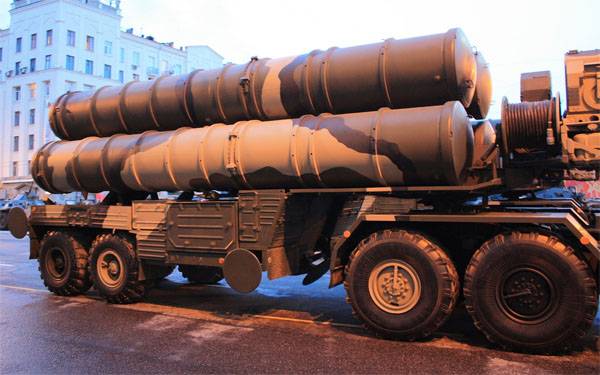 The threats are called Ukrainian missiles, which have been actively tested in recent times. Earlier, during the tests, the trajectory of one of these missiles on the maps of the General Staff of the Supreme Soviet of Ukraine was "drawn" through the airspace of the Russian Federation near the Crimean Peninsula, representing a serious danger to both residents of the peninsula and navigation in the area.
From the material:
These tests of Ukrainian missiles pose a danger to the peninsula, since the trajectory of their flight is almost unpredictable. In order to avoid "accidents", a layered air defense system is being formed in the Crimea, and the task of the C-400 division near Sevastopol is to eliminate such threats at long distances.