Three US strategic bomber B-52H on the eve of the air base in the United States were transferred to the UK. In particular, two US Air Force bombers landed at the Fairford military airbase, and the third "strategist" - at Mildenhall airfield. It is reported that the third bomber was forced to be sent to the alternate aerodrome due to deteriorating weather conditions in the Fairford area.
Airplanes landed on airplanes in Britain are included in the 5-e bomber wing of the US Air Force. The airfield of this aviation connection is located in the state of North Dakota - in the city of Minot.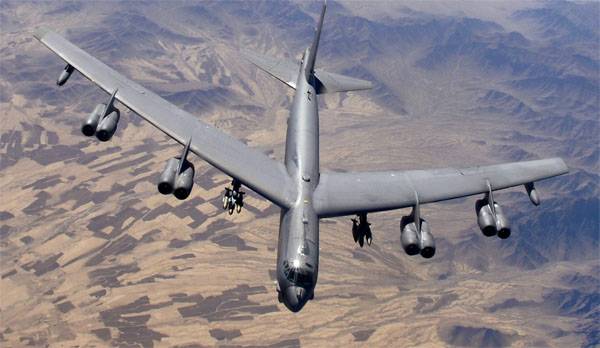 The Pentagon does not comment on the reasons that prompted the transfer of its strategic bombers to Europe.
For reference: the heavy ultra-long strategic bombers B-52 were produced in the United States from 1952 to 1962 years.
Start of operation in the US Air Force - 1955 year. Officially, the United States Air Force currently has more than 60 of such aircraft. In the United States adopted a program to modernize these bombers. Before 2030, it is planned to spend over these 11 billion dollars for these needs.