Once again, militants opened fire on Damascus from the territory of controlled suburbs. Information resources of the SAR, citing the police department, report that the old one was fired upon (
historical
) part of the city, along with the Qasa quarter, where mostly Syrian Christians live.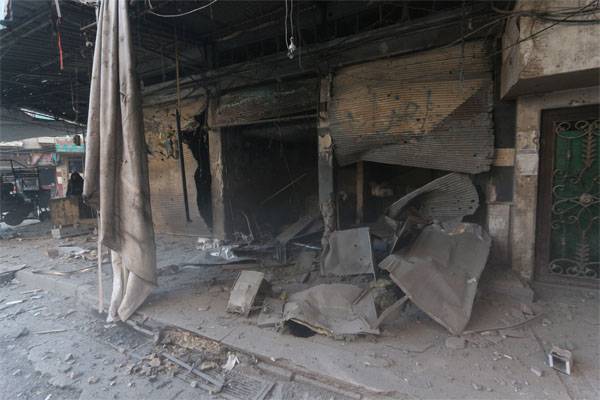 RIA News
publishes a report stating that at least five people have fallen victim to the shelling of the Syrian capital. More than three dozen residents of the capital of the SAR were injured. The condition of six wounded is estimated as heavy. They are all taken to the nearest hospital.
If the phrase "mortar shelling" appeared in the reports from the SAR, then for the moment we are talking about rocket shelling. At the same time, it is not reported what type of missiles the historical part of Damascus was fired upon.
The shelling was carried out from the territory of the suburb of Damascus Jobar, which is controlled by the so-called "moderate opposition".
Earlier, the Syrian Foreign Ministry sent a letter to the UN Secretary-General with a call to bring Israel to justice for supporting terrorist groups in the SAR and carrying out rocket attacks on Syrian territory. The SAR Ministry of Foreign Affairs pointed to a systematic violation by Israel of UN Security Council resolution No. 350 of 1974 on disengagement of forces.