A reconnaissance aircraft of the United States Navy Poseidon patrolled between Tartus and Hmeimim during the attack attack drones belonging to terrorists on Russian military facilities in Syria. This was stated on Tuesday in the Ministry of Defense of the Russian Federation.
... a strange coincidence why during the period of the attack of the UAV [unmanned aerial vehicles] of terrorists on Russian military facilities in Syria over the Mediterranean area for more than four hours at a height of 7 thousand meters, it was the US Navy reconnaissance aircraft that patrolled over Tartus and Hmeimim
- Said in the Russian military.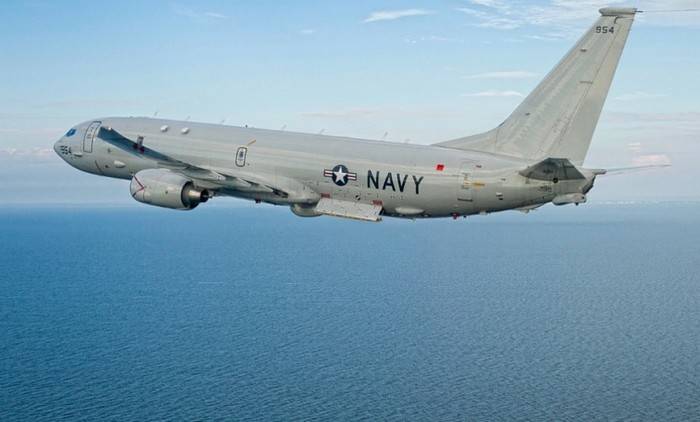 In addition, the Defense Ministry is concerned about the statements made by the Pentagon's representative that the technologies for launching an attack on Russian military facilities are "easily accessible on the open market."
What technologies are we talking about, where is this "market" located and what special service is selling the space intelligence data there
- asked the question in the military department of the Russian Federation.
The ministry noted that the Russian Defense Ministry's statement on the transfer of technology to terrorists to launch the 6 attack of January by drone drone on Russian military facilities in Syria deliberately did not say anything about the involvement of this particular country or the technologies themselves.
Although it is only necessary to have a decent engineering school in one of the developed countries in order to program aircraft-type UAV controllers and drop ammunition in the GPS system. Yes, and get the exact coordinates based on the data of space intelligence is not everyone can. Once again we want to emphasize that until recently, terrorists did not have all this
- summarized in the Ministry of Defense of Russia.
Earlier, the department reported that on the night of January 6, Russian military facilities in Hmeimim and Tartus had been attacked by drones sent by terrorists. All vehicles used in the attack were either destroyed or taken under control by the Russian military, reports TASS.