There are reports from Syria that the country's government army almost came close to a strategically important facility in the province of Idlib. We are talking about the airport of Abu Dukhur, which since September 2015 has been under the control of the terrorists "Dzhebhat al-Nusra" (* banned in the Russian Federation). The SAA assault detachments from the Tigers division are currently located approximately 7 km from the air base.
Militants have created several lines of fortifications in order to keep the airfield under their control. According to some information, in the warehouses located near the airbase, there can be ammunition with chemical filling. This makes it difficult for the CAA to carry out an operation to dislodge the militants from the site in Abu Dukhur. At the same time, news comes that "al-Nusra" itself is preparing to use chemical
weapon
in the area of ​​the settlement, to accuse accustomed Syrian government forces of using prohibited ammunition.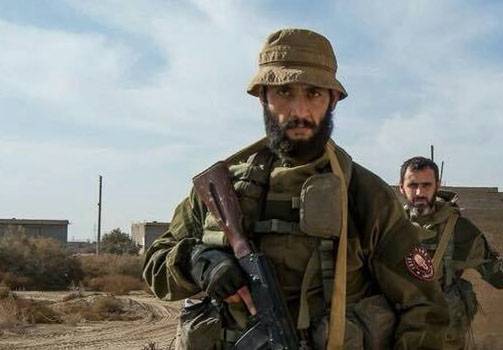 Meanwhile, the militants again tried to take in the ring the units of the Syrian army in the area of ​​the settlement of Harast in the capital province of Damascus. Several trucks with militants and pickup trucks with heavy machine guns advanced to one of the SAA defense sites. The garrison command in the Kharasty region reports that artillery and
aviation
the attack was repelled. The militants eventually suffered significant losses. Losses among Syrian government forces are currently not reported.
Recall that earlier the command of the CAA announced that it would continue to conduct military operations until all militants were destroyed in Syrian territory.