The joint tactical exercises of the Airborne Forces of Russia and the paratroopers of the Egyptian Armed Forces will be held in 2018 on the territory of the Arab Republic, said Colonel Alexey Sgibnev, head of the organization and planning department for peacekeeping activities in the Russian Airborne Forces.
Next year, they have already invited us, the exercises will be held on the territory of Egypt. Specific dates and dates already exist.
- He said, noting that the preparation for the exercises began at the end of December 2017.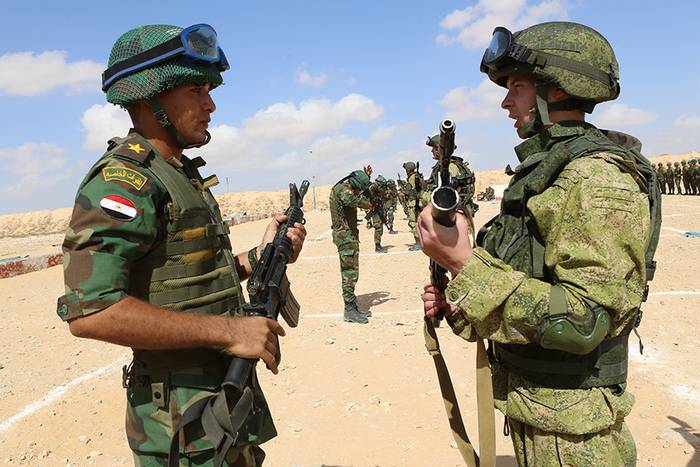 Sgibnev recalled that from 18 to 20 September 2017 of the year on the ground near Novorossiysk for the first time in Russia were held joint Russian-Egyptian tactical exercises "Defenders of Friendship - 2017", which was attended by more 500 soldiers, among whom 65 - representatives of paratroopers Armed forces of Egypt. During the training, the Egyptian military made an amphibious landing on Russian parachutes D-10 and got acquainted with the latest models of Russian airborne troops.
At the request of our side, the unit arrived without weapons, without equipment. We provided them with equipment,
weapon
, prepared to perform landing on their aircraft, parachutes, showed that we have. The exercises were productive for them. The paratroopers from Egypt showed good proficiency; rather, we worked with them on all the tasks we had set in a short time.
- He said.
The first international exercise "Defenders of Friendship" took place from 15 to 26 in October 2016 of the year in the Egyptian region of Alexandria, reports TASS