Russian Helicopters
aviation
The Russian Navy has a batch of modernized Ka-27M helicopters, the company's press service told reporters on Tuesday.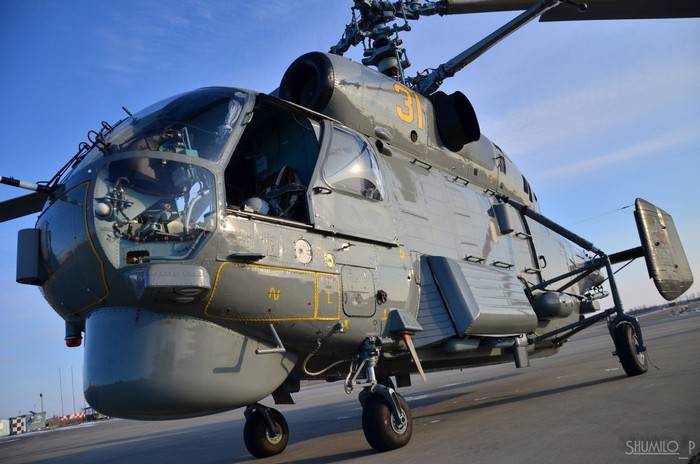 The holding completed the transfer procedure to the representatives of the Naval
fleet
RF batch of Ka-27M helicopters. The first of the transferred helicopters has already been sent to the place of permanent deployment on the Baltic Fleet. In addition, the Ka-27M will go to the Pacific and Northern fleets
- the report says.
The company explained that the new version of the machine introduced modern types of information transmission in real time, both to land or ship command posts, and to other helicopters.
Multi-purpose helicopters of the Ka-27 type of various modifications today form the basis of the naval aviation naval aviation helicopter units. They provide airborne reconnaissance at sea, anti-submarine guards of ship groups, search, detection, tracking and destruction of submarines and surface ships, search and rescue aircraft crews, ships and ships that are in distress at sea, and also carry out transport tasks ship groupings.
Earlier, the Chief of Naval Aviation of the Russian Navy, Major General Igor Kozhin, stated that all Ka-27 combat helicopters would be upgraded