The Prime Minister of Poland, Matuesh Moravetsky, who took office a little more than a month ago, conducted a cabinet reshuffle. According to the latest data, several key ministers of the Polish government were sent to resign. We are talking, in particular, about the Minister of Foreign Affairs Vitold Vashchikovsky, as well as about the head of the Ministry of Defense of Poland Anthony Matserevich.
The Polish press says that Moravetsky presented the decision on the reshuffle during an audience with the country's president, Andrzej Duda. According to some reports, the president approved the decision of the new head of government.
Shortly before the resignation of several ministers, among them Matserevich, were awarded.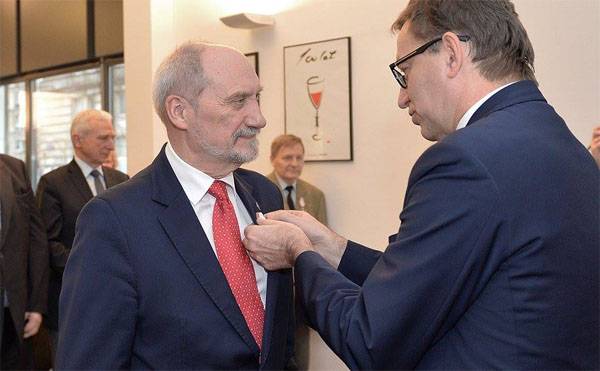 In addition to Vashchikovskiy and Matserevich, seven more ministers of the Polish Cabinet, who had been led by Beat Szydlo before Muravecki, lost their posts. The Ministers of Environment, Internal Affairs, Information, Health, Infrastructure and Construction, etc., were sent to resign.
Polish media reported that the Foreign Ministry of the country will be headed by Jacek Chaputovich (ex-head of the analytical department of the Foreign Ministry), and the main military department Mariusz Blaszczak. Until recently, Blashchak was in the position of the head of the Polish Ministry of Internal Affairs, eventually replacing power posts.