The Swedish company Saab Dynamics has contracted the development and supply of the Finnish Navy for promising 400-mm anti-submarine torpedoes NLT (New Lightweight Torpedo, the Swedish designation Tp 47), reports
bmpd
with reference to the Swedish defense procurement department FMV.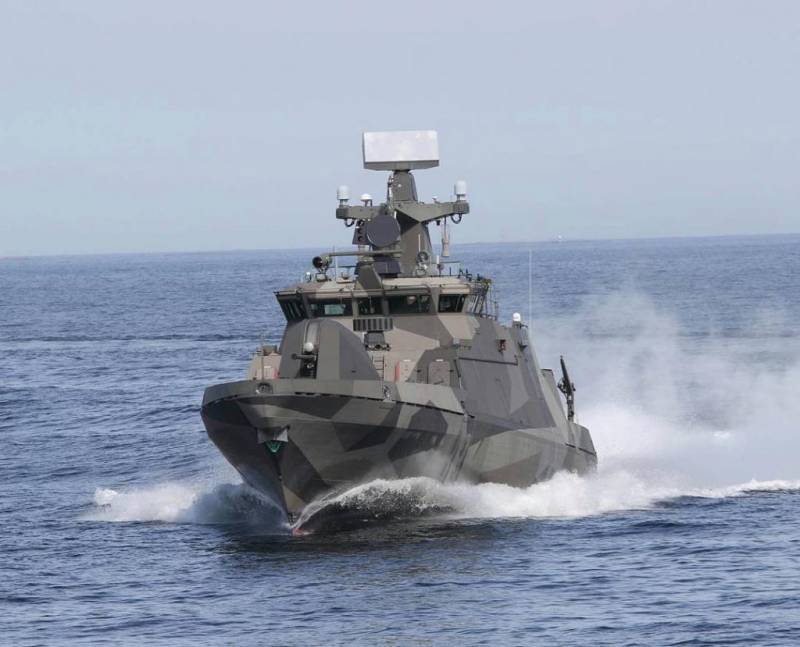 Missile boat Pori type Hamina Naval Forces of Finland.
The first batch of torpedoes should arrive in Finland in 2023 year. Thus, for the first time in more than 70 years, the Finnish fleet will receive a torpedo
weapon
, which he lost under the terms of the military restrictions signed by Finland of the Paris Peace Treaty of February 10 of 1947.
Tor 47 type torpedoes The Finnish fleet plans to receive four missile boats of the Hamina type during the upcoming modernization. Repair and modernization of four Hamina missile boats will be carried out as part of the Laivue 2000 program ("
Flotilla
2000 "), which complements the Laivue 2020 program, which includes the construction of four new multi-purpose corvettes.
"Torpedo Tr 47 is a further development of the electric torpedo Tr 45, which is in service with the Swedish Navy since 1993, but has a completely new power plant. Torpedo Tr 47 electric, with a new rechargeable rechargeable battery on LiFePO4, a new brushless synchronous DC motor with built-in electronic control, and with a water jet, "says the material.
The speed of the Tr 47 varies from 10 to 35 (in perspective with the increase to 45) nodes, the range to 11 miles, the depth - from 10 to 300 m. Caliber - 400 mm, length - 2850 mm, weight - 340 kg.
The 47 Tr is claimed to be particularly optimized for operations in shallow water and to destroy not only submarines, but also small autonomous underwater vehicles.