In the Polish newspaper
Republic
The material was published under the title "The criminal liability of Jaroslav Kaczynski is only a matter of time". The author of the article is lawyer Jerzy Naumann, who brings to the attention of readers the idea that Jaroslaw Kaczynski put "his people" on all the most important posts in the country, makes decisions behind their backs, but does not make any decisions (even if EU) is not responsible.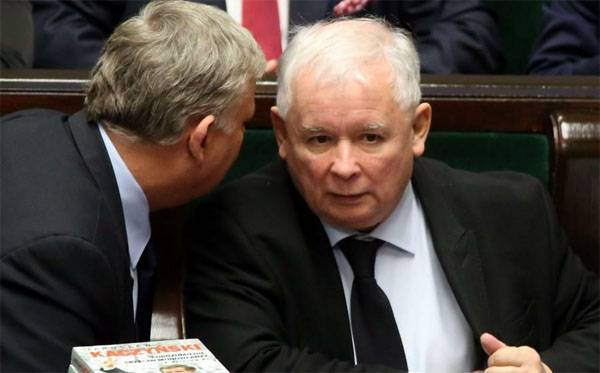 It should be noted that Jaroslaw Kaczynski is the head of the ruling law and justice party. He himself really does not hold posts in government. Moreover, after the election of 2015, this party has a majority in parliament - 235 seats from 460, which made it possible to form a one-party government for more than a quarter of a century after the disappearance of the Polish People's Republic from the world map.
The submission says that Jaroslav Kaczynski actually shies away from constitutional responsibility for recent decisions. About this, in particular, says the European partner Kaczynski Donald Tusk. In particular, the EU criticizes Warsaw for new laws on the judicial system, on the media, and also for refusing solidarity with Brussels on the distribution of refugees by quotas.
It was added that Kaczynski, avoiding constitutional responsibility, in any case cannot escape criminal responsibility.
Against this background, Mr. Kaczynski himself continues to attempt to divert the attention of ordinary Poles to the so-called "Moscow hand" in the case of the crash of Tu-154 near Smolensk in 2010 year.