The leadership of the Luftwaffe and the German Defense Ministry are thinking about which European or American aircraft should replace the Panavia Tornado fighter-bombers that are in service with the Air Force, reports
bmpd
with reference to an expert of the International Institute for Strategic Studies (International Institute for Strategic Studies, IISS).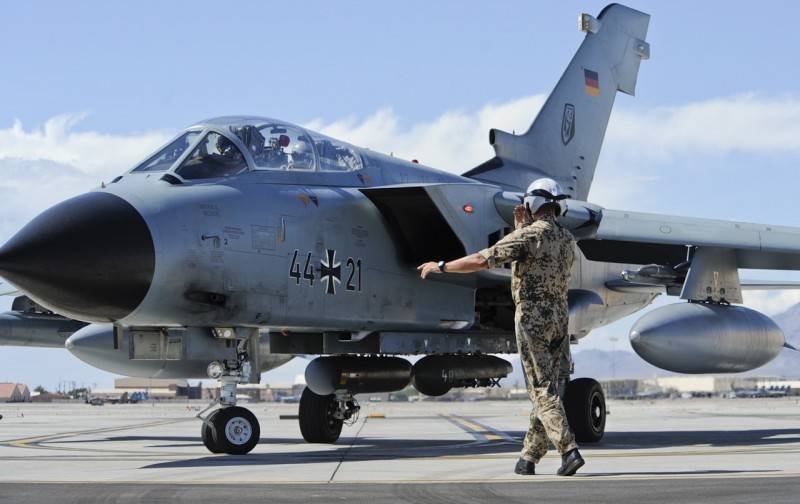 "Instead of wondering what kind of aircraft is needed, it would be more useful to ask what role the aircraft should play. In the Luftwaffe, Tornado can act as a carrier of both conventional and nuclear
weapons
. The possibility of a nuclear strike is achieved by equipping the aircraft with an American nuclear bomb B61. If Germany intends to continue to perform this task within the framework of NATO, then whatever aircraft is chosen to replace the Tornado, it must also be a carrier of nuclear weapons, "the expert writes.
According to him, another type of combat aircraft in the Luftwaffe, the Eurofighter Typhoon, currently cannot carry nuclear weapons.
"At the beginning of the development of the Eurofighter aircraft, there was a discussion on this topic, but it didn't go further than words. The development of this feature for Eurofighter Typhoon is possible, but it will cost a lot, "the author notes.
In addition, according to officials, "the required certification process will take more than seven years." Even if certification starts immediately, it makes it difficult to fulfill the plan of the Luftwaffe: they want to start replacing the Tornado in 2025 year, and these aircraft will be removed from the Air Force until 2030 year.
"German Tornado aircraft are part of NATO's nuclear deterrence strategy. If a nuclear weapon remains a free-fall bomb, the task of hitting a target, safely protected by advanced air defense, is not easy. In such situations, the greatest chance to perform the task appears precisely from the inconspicuous aircraft, "the author concludes.