The BellingCat project, which positions itself as a research, has published material, which contains a statement about the presence of the US lethal
weapons
in the Donbass prokievskikh forces. In the material of the representative of this project, Aric Toler, it is stated that the American lethal weapon is used on the advanced regiment "Azov" (* prohibited in the Russian Federation).
From Toler's Twitter Post:
A lot of noise has been raised around the official consent of the US administration to sell the Javelin anti-tank systems to Ukraine. But on the front line in the Donbas, the Azov * battalion already has a lethal US-made weapon.
At the same time, the author of the post does not specify what kind of lethal weapons Toler has in mind.
We will remind that earlier in the media there was information that American private companies are engaged in the supply of such weapons to Ukraine as modifications of RPG-7 grenade launchers. It also became aware of the agreements on the supply of large-caliber sniper rifles to Ukraine American production.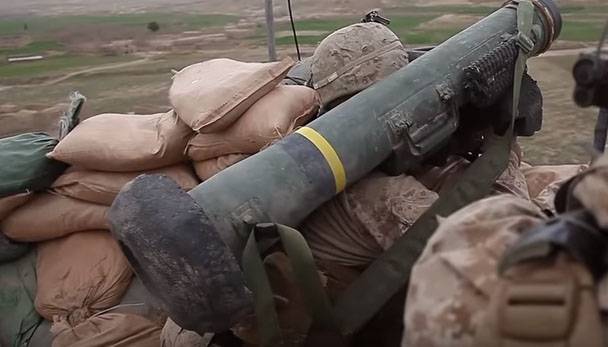 It should also be noted that in relation to the "Javelins" at the Pentagon they said that if such deliveries to Ukraine were made, then the anti-tank systems would be controlled by American servicemen. Possible supplies to military warehouses in Lviv region, where the Yavoriv training ground is located, are planned.