Japanese newspaper
The Japan Times
It comes out with material in which the statement of the first and only president of the USSR Mikhail Gorbachev is given. Gorbachev recalls how about three decades ago, he negotiated with the United States on nuclear and missile disarmament. Against this background, Gorbachev urged the leaders of Russia and the United States of America to overcome their differences on the issue of control over nuclear potentials.
Mikhail Gorbachev:
Now the task of preserving a disarmament agreement is one of the most important. These international agreements on nuclear disarmament - the INFDC, START III or the Treaty on the Non-Proliferation of Nuclear Weapons
weapons
, are part of a single architecture that can collapse if one of its elements is destroyed.
According to Gorbachev, he has a hope that the leaders of "our countries" (as Gorbachev calls Russia and the USA - note "VO") have the wisdom to prevent the breakdown of a single nuclear security architecture.
Gorbachev said that he personally appeals to the presidents of the Russian Federation and the United States to personally address these issues and confirm the intention to comply with the treaty (INF).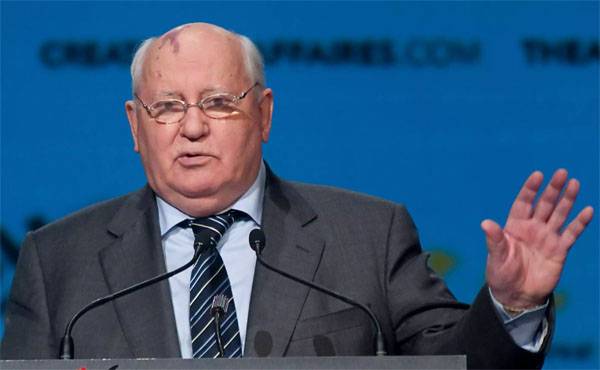 Gorbachev:
Let them give instructions to diplomats and the military to solve these problems.
After these Gorbachev statements, the question arises: why did he himself allow the entire security system in the world to be broken, being at the helm of such a superpower as the Soviet Union?