Uralvagonzavod (UVZ, Rostec) plans in March to begin supplying the Russian Defense Ministry with support vehicles
tanks
(BMPT) "Terminator," the corporation said.
The execution of the state defense order goes. The start of the transfer is scheduled for March
- Said the source agency.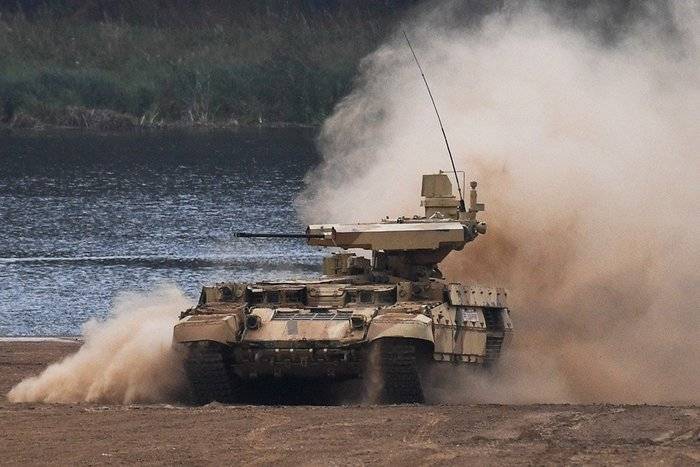 As previously reported, the military in 2018 should receive more than 10 BMPT Terminator.
The Terminator, which the Russian army will receive, will be at the nodes and assemblies of the main T-90A tank, the UVZ corporation said
BMPT "Terminator" is a multi-purpose, highly protected combat tracked fire support vehicle with powerful weapons, advanced fire control devices and high maneuverability. It is intended to suppress and destroy enemy tank-dangerous manpower, including those located in shelters. "Terminator" is capable of hitting lightly armored targets, tanks and infantry fighting vehicles, together with military air defense to fight with helicopters and low-flying low-speed enemy aircraft, reports Interfax-AVN.