According to thefirearmblog.com portal, the command of the Marine Corps (ILC) of the USA officially approved the replacement of the M4 automatic rifles with the M27.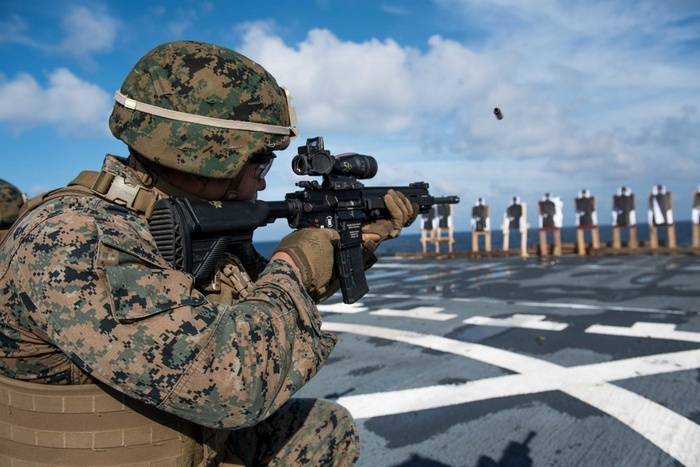 American marine with rifle M27
The M27 rifle has successfully passed all tests, and in August last year, the US ILC announced its intention to purchase more than 50 units. The notice of intent indicated that 000 M50 Infantry Automatic Rifles (IAR) produced by the German company Heckler & Koch will be purchased for the Marines. Yesterday it became known that the USMC has officially announced the start of the rearmament process.
M27 IAR - Heckler & Koch 416 rifle in modification for the United States Marine Corps. Thanks to the gas venting system with a short gas piston stroke and a stronger barrel, this model is less maintenance-intensive and is able to withstand high loads (rate of fire, etc.). These qualities made it possible to use the M27 (including in a set with high-capacity magazines) to replace some models of light machine guns.
"Warspot"
.