United States Treasury Secretary Stephen Mnuchin appealed to Republican leaders in Congress to raise the government debt limit to February 28, otherwise the US government risks facing a default, unnamed sources in the White House said.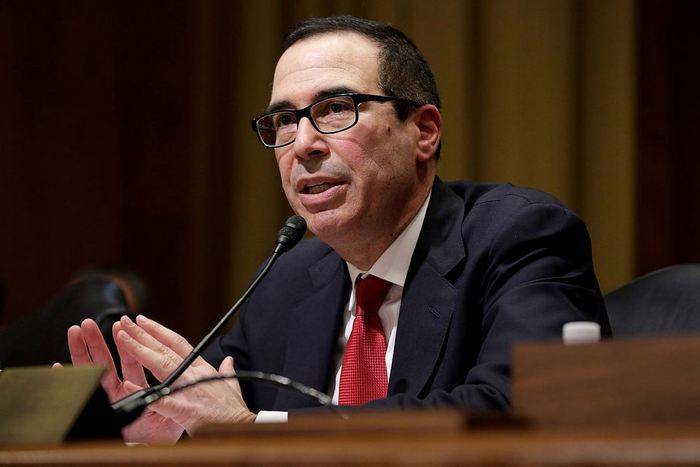 According to the portal, which tracks the state of the American debt, now its size is 20,5 trillion dollars, which exceeds the country's GDP. At the beginning of the presidency of Barack Obama, the national debt was about 10,6 trillion dollars, TASS reports, citing Bloomberg.
Recall that in September 2017, the US national debt for the first time in
stories
stepped over 20 trillion dollars, exceeding 100% of the country's GDP.
In the same month, US President Donald Trump declared the need to get rid of the US debt ceiling, which, according to him, is "not mandatory" at all.
In August, the US Senate extended the current budget and raised the debt ceiling to December 8. Prior to this, Fitch Ratings warned that the refusal to raise the upper limit of the US government debt would lead to the beginning of a revision of the country's sovereign ratings - with potentially negative consequences.