The command of the formations of the so-called American anti-terrorist coalition reported on the death of a soldier in Syria. The report says that the soldier (his rank and membership in the armed forces are not reported) was killed on January 8 in Syria.
From the summary it can be understood that this is a non-American soldier.
A fragment of the report is presented.
RIA News
:
The name of the serviceman and the circumstances of his death will be published at the request of the authorities of the country concerned.
At the same time, the "relevant country", apparently, did not give its consent to the publication of specific data.
It should be noted that military personnel of special operations forces from a number of NATO countries and other "allies" who are de jure members of the so-called American coalition are operating on the territory of the SAR. In particular, it is known about the presence of special forces of Britain, Turkey and France in Syria. In addition, pilots of the USA, Denmark, Belgium, Israel and other countries participate in the implementation of the bombardment of the territory of the SAR.
Against this background, the Pentagon expressed their concern about "falling into the hands of terrorists of ISIL (* prohibited in the Russian Federation) unmanned technologies." So, the news agency
Sputnik
cites a statement by Major Adrian Rankin-Galloway, a representative of the US military, in which an officer of the US Armed Forces complains about the "openness of the modern market for the movement of such technologies."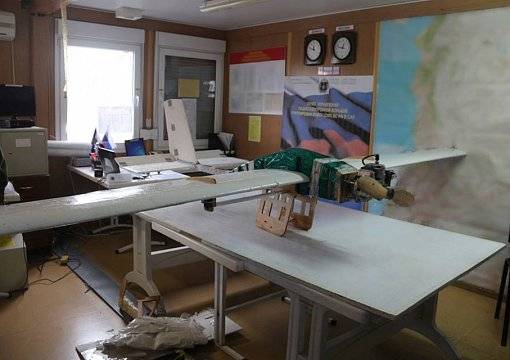 Rankin-Galloway:
Yes, we are aware that ISIS * is using UAV technologies obtained through commercial channels. It is a pity that such technologies today are available on the open market.
As you can see, the Pentagon is trying to declare that they have no relation to the getting of UAV technologies into the hands of terrorists.