Newspaper
South China Morning Post
(Hong Kong English edition) writes that official Beijing allegedly intends to expand the Chinese military presence in the Middle East. At the same time, an understanding emerges of why substantial friction has recently begun between Washington and Islamabad.
The fact is that China, according to the reports of this publication, intends to create its own naval base in Pakistan. To locate the base, the Pakistani port of Gwadar (Baluchistan province) was chosen. The port itself in this city was built with the active support of Chinese investors in the early 2000's. The opening of the port of Gwadar took place in 2007 year.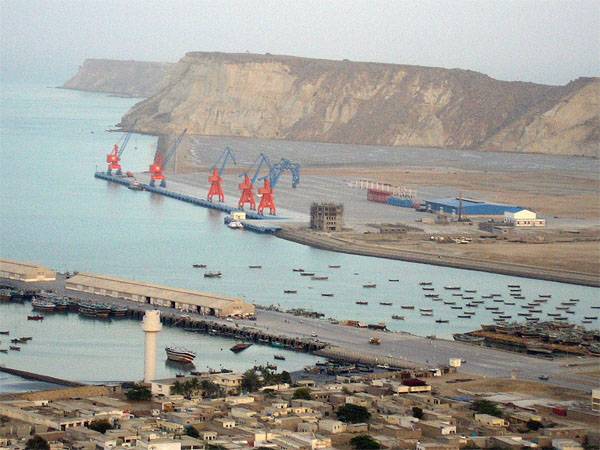 China is positioning the development of port infrastructure in Pakistan as part of its plan to create the largest trade route in Eurasia - "One Belt, One Road".
In the West, China's trade plans in the region are not believed in exclusively and they say that Beijing is taking advantage of the opportunity to strengthen its military component in the region. At the same time, in the West, they are trying to "wind up" the situation with statements that China is increasing its military presence in the region against India.
Earlier, Donald Trump blamed Pakistan for "badly fighting off terrorists" with huge amounts of US aid. If you believe the US president, in recent years, Islamabad received 33 billion dollars from the States.