The Russian Ministry of Defense conducted a thorough study of unmanned aerial vehicles, which the militants used to carry out attacks on the positions of the Syrian government forces and on the Khmeimim avibaz of the Russian Federation. It is noted that the drone control system was received by militants from "one of the developed countries in terms of creating unmanned aerial vehicles".
In particular, when studying the systems of UAVs shot down and intercepted in Latakia, they managed to find out that they were controlled using GPS technology. Also, batteries were used not handicraft production. This made it possible to direct drones equipped with ammunition at a target from a distance of 100 km. Also on the drones were placed barometric sensors and actuators to control the elevators.
From the statement of the representative of the Ministry of Defense of the Russian Federation:
Engineering solutions used by terrorists in the attack on Russian facilities in Syria could only be obtained from one of the countries with high technological capabilities for providing satellite navigation and remote control, dropping professionally assembled improvised explosive devices at designated coordinates.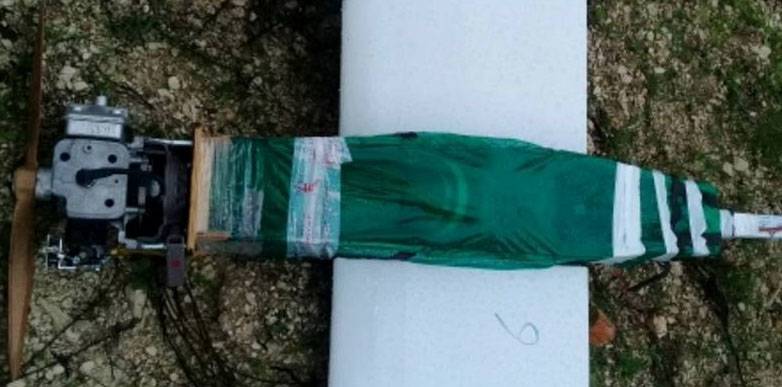 It is added that foreign-made fuses were used, which, by ordinary commercial channels, could not get into ATS by definition.
At the moment, explosives have been sent to the laboratories of the Ministry of Defense of Russia for research, which were used in terrorist ammunition.
Earlier, the terrorists attacked the Khmeimim airbase using drones. After the web photos were published with several damaged Su-24 aircraft of the Russian Federation Air Force.