Edition
Foreign Policy
It comes out with material that speaks about the decision of the official Riyadh to reduce assistance to the so-called Syrian opposition. The submission says that the head of Saudi diplomacy, Adel Al-Jubeir, previously addressed representatives of the "opposition" Syrian structures with a statement about the need for a transition to the political process and the rejection of military confrontation with Bashar Assad (the government army).
According to Al-Jubeira, the opposition, in case of readiness for the talks to be held in Russia (in Sochi) in January, will be in the "best position to reach agreements on political processes in Syria".
The publication, citing the Minister of Foreign Affairs of Saudi Arabia, notes that Jubeir declared its readiness to reduce military assistance to the opposition if they continue to confront the government forces of the Syrian Arab Republic.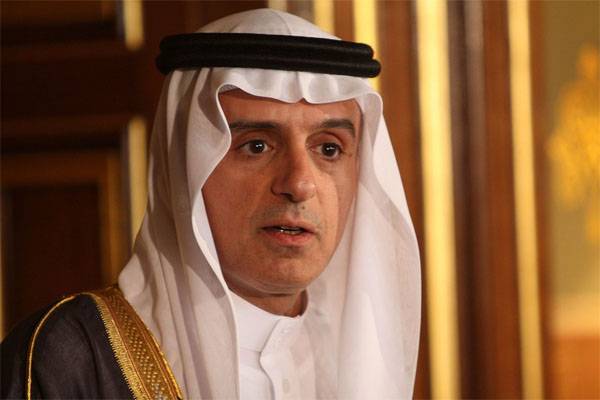 This material in the Western press actually proves that the so-called Syrian opposition is directly supported militarily and financially by Riyadh and its allies. Moreover, it is precisely with the means of Saudi Arabia that the "oppositionists" have been conducting military operations with the UAR government forces for a long time.
Against this background, Foreign Policy notes that the decision of Saudi Arabia can be considered a clear diplomatic victory for Russia against the background of a weakening of the US position on Syria.