The Ukrainian Boryspil Automobile Plant (BAZ), part of the Etalon concern, is developing a new market segment - Tata all-wheel drive trucks, reports
bmpd
with reference to the resource Autocentre.ua.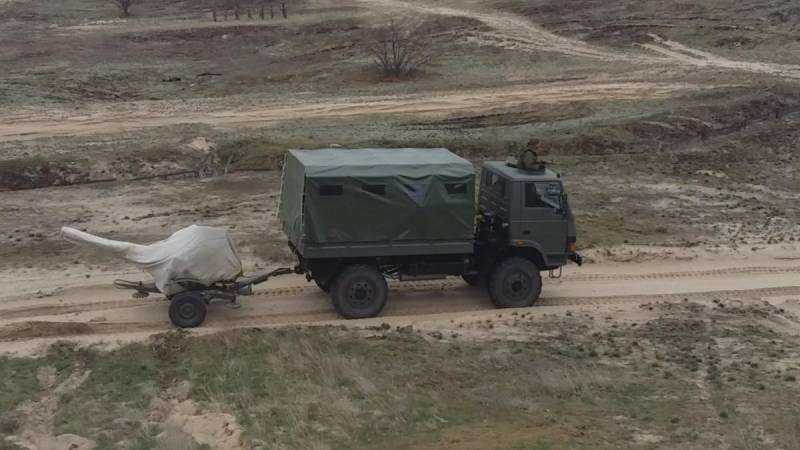 "Today in the Ukrainian army there are more than one thousand obsolete GAZ-66, which need to be replaced. Boryspil Automobile Plant, which has many years of experience in assembling Indian trucks Tata LPT 713, in 2017, released the first car with the wheel formula 4х4. This is the LPTA 713 TC model, "writes resource.
The publication has published photos of the Tata LPTA 713 TC at a military training ground in Ukraine. As you can see, the car tows the anti-aircraft unit ZU-23. In contrast to the Indian donor, "the car received a slightly different onboard body - without cutouts for the rear wheels and another awning. The wheel is already on the left, and the sunroof is on the right ", according to the material.
Sergey Zhelevsky, Chairman of the Board of Boryspil Automobile Plant, told about the press conference in Kiev at the press conference in Kiev.
According to the resource, "Tata LPTA 713 TC has a total mass of 5,15 t, carrying capacity - 2,5 t. (500 kg carries more than GAZ-66), length - 5,75 m, width - 2,16 m and height - 2,85 m".
The machine comes with a Tata 6-cylinder turbo diesel with an 125 horsepower. environmental standard Euro 2. Maximum speed - 82 km / h. On one tank, the car can drive to 800 km. At the same time, the Tata LPTA 713 TC (4х4) is able to overcome rises with a steepness up to 70%, slopes with a slope of up to 30% and a ford with a depth of 0,65 m, and also take a wall in 0,5 m.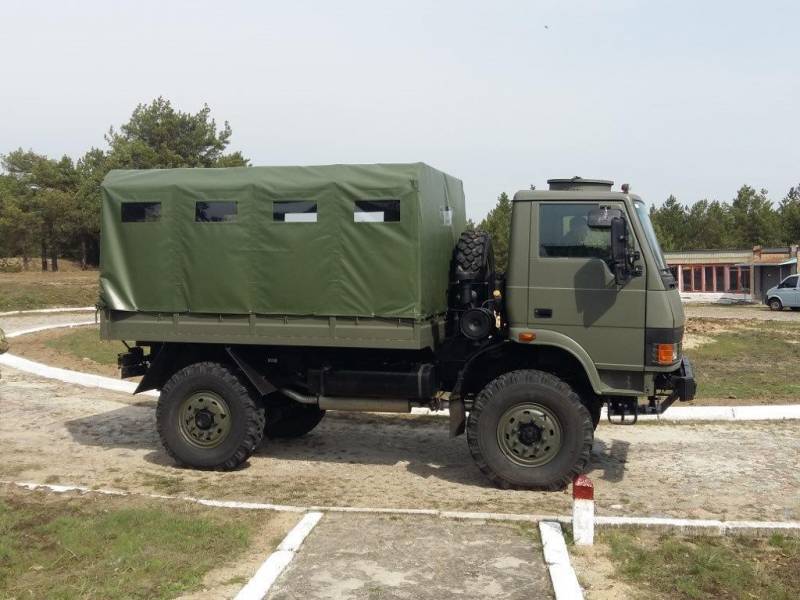 Bmpd comment: "CJSC Borispolsky Automobile Plant, which is the head office of the corporation Etalon, is located in the Kiev region. Since 2002, BAZ has a small-scale assembly for the Ukrainian market of various trucks of the Indian group Tata, and also produces buses based on the Tata chassis. Since 2008, production has repeatedly stopped, and the company itself was chronically unprofitable. In 2015-2017, the plant was practically idle. As for the military trucks of the Indian company Tata Motors, a member of the Tata group, these vehicles traditionally find a certain demand in poor developing countries. In the period after 2000, Tata Motors exports an average of around 400-500 military vehicles per year. "