Today, a detachment of Pacific ships returned from a long campaign to Vladivostok
fleet
, Said
press office
Eastern Military District.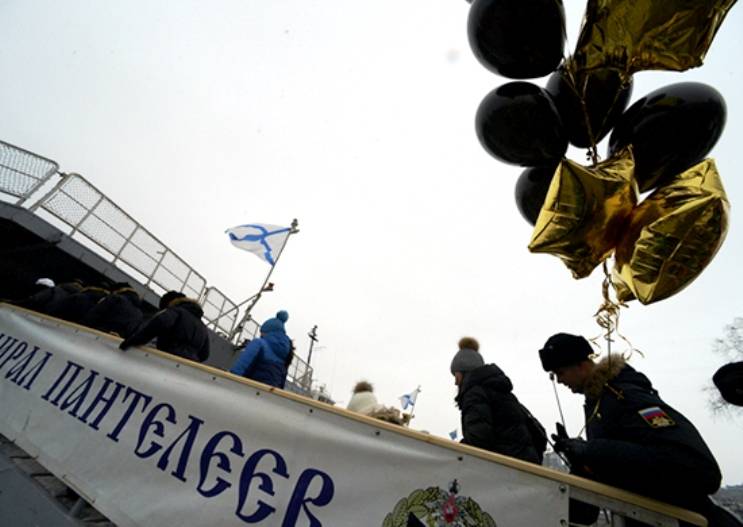 A detachment of ships of the Pacific Fleet as part of the large anti-submarine ship Admiral Panteleyev and the large sea tanker Boris Butoma returned to Vladivostok after completing their long-range missions. The solemn ceremony of the meeting was attended by representatives of the Pacific Fleet Command, servicemen of the Pacific Fleet, relatives and friends of sailors, representatives of veteran and public organizations,
says release.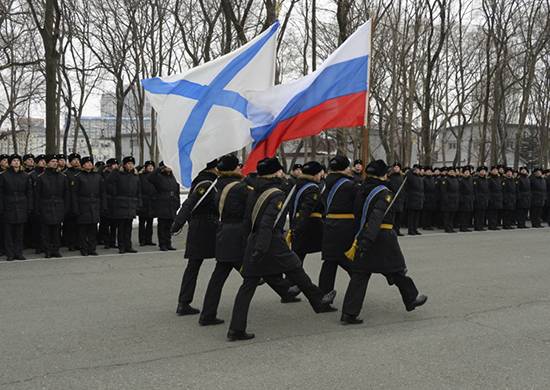 The district recalled that "a detachment of the Pacific Fleet ships under the command of the Deputy Commander of the Primorye Flotilla of disparate forces, Rear Admiral Eduard Mikhailov, went on a long-distance campaign on October 2 of the year 2017." Its main goal was "a demonstration of the St. Andrew's flag in the Asia-Pacific region and the further development of naval cooperation with the countries of the Asia-Pacific Region".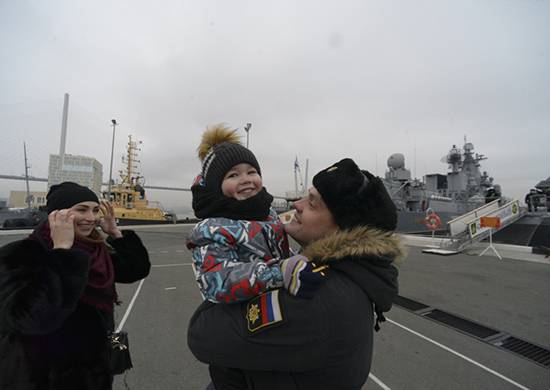 During the campaign, "ships entered the ports of 8 of the states of the Philippines, Brunei, Cambodia, Thailand, Indonesia, Myanmar, Singapore, China, conducted a series of exercises and took part in the naval parade dedicated to the 50 anniversary of the Association of Southeast Asian Nations ( ASEAN), "added the press service.