The Russian military from the Center for reconciliation of the warring parties in the SAR delivered several tons of humanitarian aid to the village of Bukkane in the west of the country near the border with Lebanon.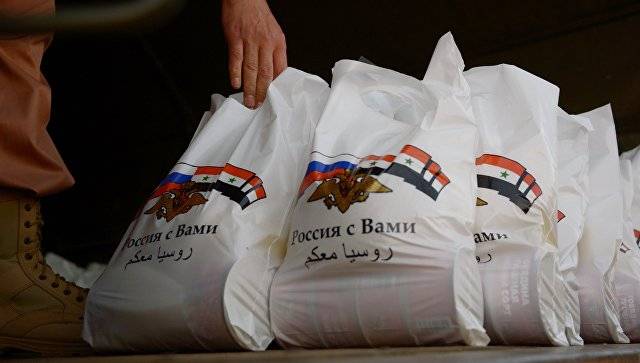 "The village was under the control of militants of illegal armed groups for several years. During the retreat, they destroyed schools, hospitals, plumbing. The main part of the city's infrastructure has already been restored, but people still welcome any support and assistance provided by the Russian military, "the correspondent reports.
RIA News
from the scene.
Humanitarian aid, mostly food, was distributed in the yard of the renovated school - about 800 children went home with food packages.
We are very pleased with such attention and support. You can see for yourself how the children react - they were waiting for your arrival and preparing for it all yesterday. Not only children, but the entire adult population of Buccane,
told teacher Douar Nasif.
The Russian military also deployed a mobile medical center in the village in which schoolchildren and adults were vaccinated.
Representatives of the Reconciliation Center regularly travel around the liberated areas to assess the humanitarian situation. The tasks of the Center include the provision of humanitarian assistance, coordination of infrastructure rehabilitation, assistance with the return of refugees. In addition, the Russians are engaged in mediating and coordinating the process of integrating into peace
weapon
militants, as well as control of the cessation of hostilities.