DPRK leader Kim Jong-un, who today turned 34, is dangerous to judge only by age, underestimating his abilities, leads
RIA News
political analyst Jung Son Chan from the Seoul Institute. King Sejong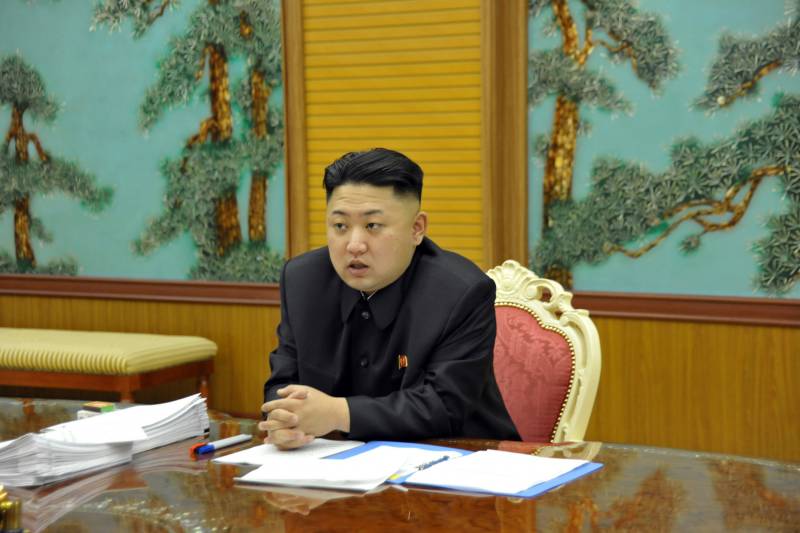 At the same time, the Ronhap agency, quoting a political analyst, notes that the date of birth of Kim Jong Un 8 is January 1984 of the year and his age is not officially mentioned in the DPRK itself.
In our media so far, only by the age of Kim Jong-un was judged about his abilities, but it is very dangerous
said Jung Son-chan.
According to him, "Kim Jong-un's grandfather, the country's first president, Kim Il Sung, was 37 years old when the Korean War broke out (1950-1953 years)," which Seoul accuses the DPRK of unleashing. And only thanks to the United States, the political scientist says, "then it was possible to prevent the" red "(communist), unification of the peninsula."
The previous presidents of Kazakhstan "were preparing only for the collapse of the DPRK, underestimating Kim Jong-un, while he achieved the development of nuclear and missile programs and, as a result, of overwhelming military superiority over South Korea," said Jong Son-chan.
He believes that Pyongyang will now launch a "peaceful offensive" on the Korean Peninsula. Recently, Kim Jong-un "ordered the mass production and deployment of nuclear warheads and ballistic missiles, while at the same time proposing to improve relations with South Korea."
Therefore, it is very dangerous to slacken our vigilance towards North Korea,
thinks a political scientist.
Developing a dialogue with Pyongyang through various channels, in order to ensure peace in Korea, it is necessary to achieve military and, in particular, nuclear parity between the South and the North. Only one dialogue is not enough
convinced he is.
Recall, on Tuesday between the two Korean states, a ministerial meeting was scheduled to improve bilateral relations and the possible participation of DPRK athletes in the Olympics in Pyeongchang.