The Commander of the Estonian Defense Forces, Lieutenant-General Riho Terras said in an interview with the German edition of Bild that Russia is preparing for combat operations against the countries - members of the NATO bloc
According to him, during the Zapad-2017 exercise, Moscow worked out the scenario of a "full-scale military campaign" against the North Atlantic alliance in Europe.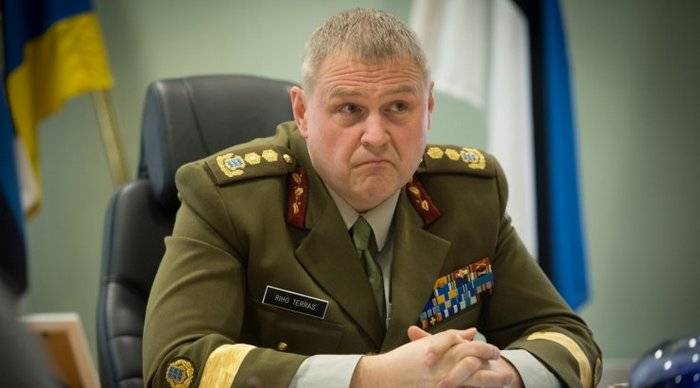 It was directed not only against the Baltic countries, but against all countries from the North to the Black Sea. Exercises in scale greatly exceeded the official framework
- declared the general.
At the same time, he stressed that the Estonian forces are ready for any variant of the development of events, however, they can "act effectively" only with the support of the armed forces of the allied states.
Earlier, the Deputy Minister of Defense of Russia, Lieutenant General Alexander Fomin noted that the exercises were defensive in nature. According to him, informational stuffings about the development of a "bridgehead for the occupation" of the Baltic states during the maneuvers have nothing to do with reality.