The US intends to soon take steps aimed at diplomatic recognition of the region located in the north of Syria, which is under the control of the opposition forces "Democratic Syria" (SDS), reports
TASS
message of the newspaper Asharq al-Awsat.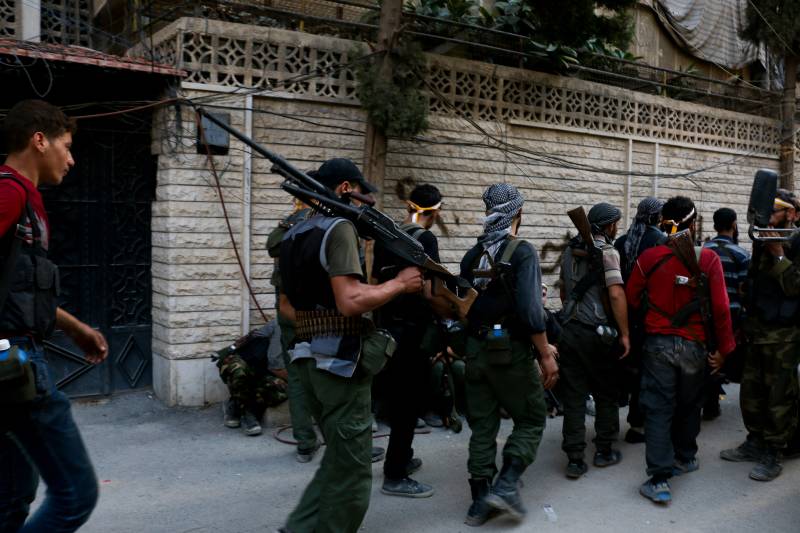 "It is about the region east of the Euphrates River, whose area is approximately 24 thousand square kilometers - three times the size of Lebanon," - the newspaper writes with reference to a high-ranking Western official.
The interlocutor added that "at present, the US administration is developing a new strategy for Syria, including these plans, and the first specific indications of such intentions came from US Secretary of Defense James Mattis." Recently, Mattis announced that American diplomats would be sent to the area controlled by the VTS along with military instructors.
Earlier it was reported that the Syrian Kurds, concentrated in the northern regions of Syria, with the support of the Western coalition, began to form the "Army of the North of Syria", which will include, including the formation of VTS.
As stated by the command of the military structure being formed, the main goal of the "Army of the North of Syria" will be "to protect and ensure the security of the borders of the federal region in the north of Syria".
The command also reported that the Western coalition "provides it (the army) with technical assistance, supplies
weapon
and is engaged in military training recruits. " It is assumed that the number of "Army of the North of Syria" will be about 100 thousand people.