Deputy Chairman of the Committee on Foreign Affairs of the Federation Council Vladimir Dzhabarov called the lawlessness of Brussels to recover from Russia 1,39 billion euros per year because of the restriction of pork imports, the channel reports
RT
.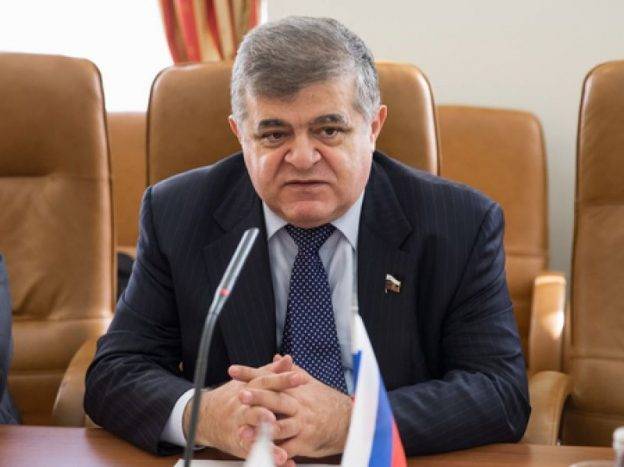 The World Trade Organization (WTO) has already submitted an EU claim to arbitration.
So far, what the EU claims is chaos. In the financial markets there are restrictions, our companies are banned. In connection with what? Why such inequality?
said Jabarov.
He noted that "the EU has introduced economic sanctions since 2014, considering it to be normal, and tries to present retaliatory measures as a violation of WTO rules."
Where was the WTO when they imposed sanctions against Russia? If things go well, then you need to ask: does it make sense to be in the WTO and what does participation in this organization give us? In addition to problems and complete insecurity from the sanctions policy, it does not give us anything. If this is submitted to the arbitration court, then we must defend our interests in full, until withdrawal from the WTO,
stressed the senator.
According to him, even if the court recognizes the legality of the claim, Moscow should refuse to execute it.
We must follow the path of the Americans. They are interested in national interest, they do not recognize all international courts. If the court recognizes this claim lawful, in my opinion, it acts illegally. This court decision cannot be executed to the detriment of the Russian economy,
concluded Jabarov.
Recall that Russia imposed a ban on the import of pork in 2014 year after an outbreak of African swine fever was recorded in Poland and Lithuania. Later, pork was included in the food embargo imposed by Moscow in response to Western sanctions.