In Iran, for the support of the protests arrested the former president Mahmoud Ahmadinejad, reports
RIA News
message of the newspaper Al-Quds Al-Arabi.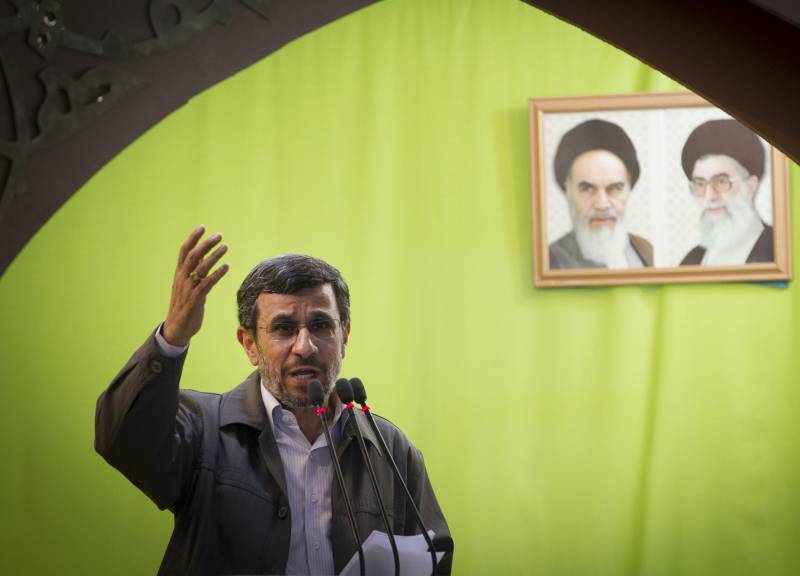 The Iranian authorities made such a decision because of Ahmadinejad's statements in Bushehr, which were regarded as "incitement to unrest".
On January 4, speaking to the residents of the city, Ahmadinejad lashed out at the incumbent President Hassan Rouhani and his government, accusing them of "moving away from people's problems", "bad governance" and "appropriating a monopoly on social wealth."
According to the newspaper, the arrest was carried out with the approval of the supreme leader of the republic, Ali Khamenei.
Recall, conservative Ahmadinejad held the presidency for two terms in a row - from 2005 to 2013 a year. In 2009, protests took place in Iran after his second election victory.
In the major cities of the republic, mass protests have been held since December 28. Demonstrators are demanding that the authorities improve the economic situation.
Tehran claims that the protests are caused by both internal problems and incitement by the United States, Saudi Arabia and the United Kingdom.
Not less than 20 people became victims of the unrest, hundreds of people were detained.