History
The crisis in Ukraine distorts political myths and professional incompetence of the American media, leads
RIA News
opinion of honorary professor of princeton and new york university, specialist in russia steven cohen.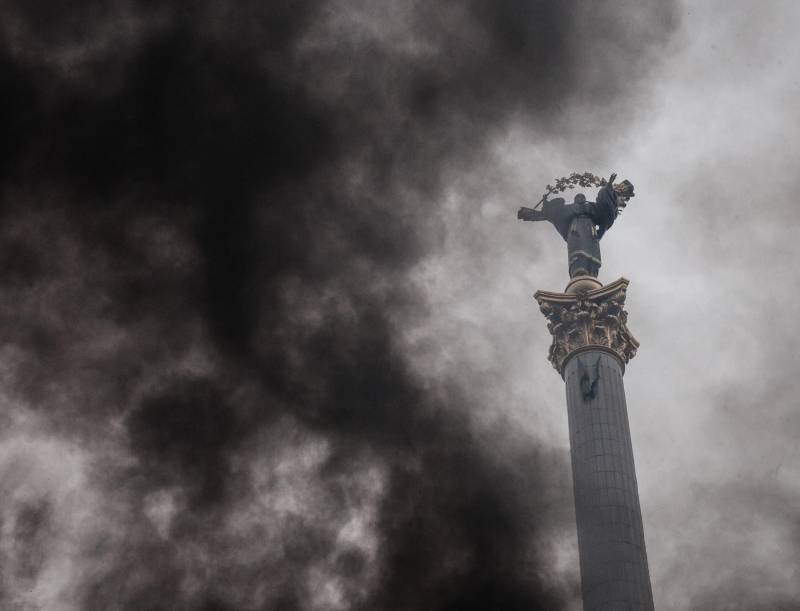 Cohen noted that on the way to resolving this crisis "there are two opposite versions" of its beginning.
The first, the US version, is exclusively the "aggression" of Moscow and the Russian president, Vladimir Putin. The second, the Russian version, is the "aggression" of the European Union and NATO, behind which Washington stands.
According to the professor, "there are a lot of bad intentions, misconceptions and miscalculations in this story," however, in general, the version of Moscow, which the American media completely ignore, is "closer to the historical realities of 2013-2014".
He recalled that in January 2014 was Putin's, who was then preparing for the Olympic Games in Sochi, intending to demonstrate that Russia is an independent and trustworthy partner in international affairs, "there was no reason to provoke a large-scale international crisis with the West or with "fraternal" Ukraine ".
Reasonable or not, all his steps since then have been mainly reactive and not at all "aggressive" in nature, including his actions in the Crimea and in the east of Ukraine,
said Cohen.
He recalled that "the beginning of the crisis was accelerated by an agreement on" partnership ", which the European Union proposed to conclude to President of Ukraine Viktor Yanukovych and which the latter refused in November 2013 of the year." The Russian leadership tried to convince the EU to make an economic agreement with Ukraine tripartite, that is, including Moscow. But be that as it may, "the leaders of the European Union refused, instilling Kiev that it needed to make a choice between Russia and the West," the expert added.
Cohen also said that "for many years, Western structures have invested billions of dollars in Ukraine in order to prepare it for the" civilizational "values ​​of the West, that is, the" march "on it began long before the events on Maidan." Therefore, there are doubts whether "it is even possible to call the February 2014 coup a" democratic revolution ", given that some of the oligarchic forces remain in place."
The anti-democratic roots of the current Kiev regime continue to affect its work. President Petro Poroshenko became extremely unpopular among Ukrainians. His regime remains corrupt through and through,
concluded the professor.