The American intelligence community considers the inability to accurately predict the successful implementation of the DPRK missile and nuclear programs, as well as correctly assess the purposefulness of its leader Kim Jong-un, as one of its biggest failures, the New York Times newspaper reported.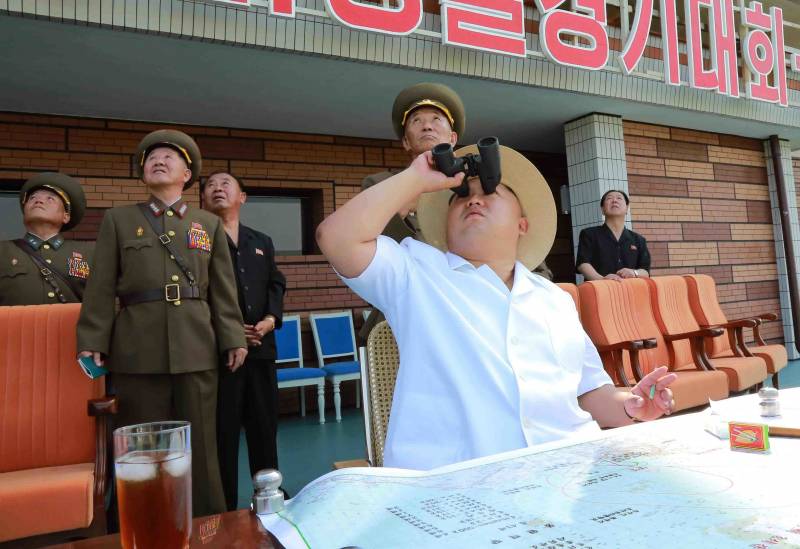 The publication came to this conclusion after a survey of a number of former and current employees of the CIA and other special services.
The newspaper interlocutors admitted that at the beginning of Donald Trump's presidency, "intelligence in vain soothed him, claiming that Washington had at least four years left to slow down or stop Pyongyang's development of a missile capable of delivering a nuclear warhead to the United States.
"In 2016, the DPRK tested eight medium-range missiles, of which seven exploded at the launch site or collapsed in flight," the publication quotes.
TASS
.
According to him, American intelligence made the wrong conclusion from this, "linking the DPRK's failures to sabotage measures undertaken with the sanction of 44 President Barack Obama". Five underground nuclear tests in the DPRK also did not convince the US intelligence services, "who continued to believe that this country would need another few years to create a hydrogen bomb," the newspaper added.
Today, former and current employees of the CIA and other intelligence agencies admit that their inability to anticipate the rapid spurt made in recent months in the implementation of Pyongyang's nuclear missile program "was one of America's most significant miscalculations."
According to the author, this circumstance explains the "inconsistency of the statements and the course in this matter of the inexperienced administration of President Trump."
According to one of the newspaper's sources, "the key mistake was that, from the point of view of the US intelligence, Pyongyang would take as much time to master rocket technology as any other country during the Cold War."
The interlocutor explained that in Washington "they underestimated the possibilities of the DPRK in computer modeling and in using the experience of third countries, as well as the determination and determination of Kim Jong-un." The last year was an "instructive lesson" on the issue of "the limits of the capabilities of US electronic and satellite intelligence when conducting secret operations against a country with a relatively weak economy."
Recall that in the autumn of 2017, Pyongyang announced the successful testing of a hydrogen charge for an intercontinental ballistic missile warhead, as well as the creation of an ICBM itself capable of delivering this charge to anywhere in the United States.