The icons abducted by terrorists return to the Christian temples of the Syrian city of Maalyulya, reports
RIA News
a message from the city government spokesman, Joseph Salladin.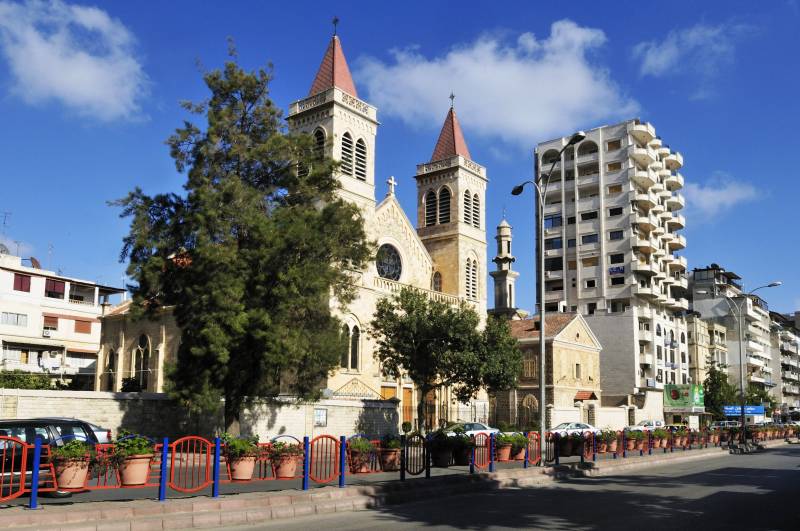 Christian temple in Latakia, 2010 year.
Five icons are in the patriarchy in Damascus, three have already returned to our churches. Icons intercepted in the town on the Syrian-Lebanese border, where the militants took them for sale on the black market,
Salladin told reporters.
Maaloula is a small town located in a picturesque gorge in 50 km north of Damascus.
"This is one of the few places in the world where they still speak Aramaic, the language of Jesus Christ. The temple complex of Maalouli, among others, includes the monastery of St. Sergius, the monastery, St. Thecla, as well as the church of St. Elias, in which services are already being held, "the message says.
The administration noted that the restoration of the temple complex, plundered by militants of Dzhebhat en Nusra (the group is banned in the Russian Federation), was accelerated due to the creation of de-escalation zones in Syria. The ceasefire regime established in the zones, the observance of which is controlled by the Russian military police, makes it possible to deliver building materials to Maalyul at an accelerated pace.