Recently, the NATO leadership expressed concern about the safety of submarine lines of communication due to the activity of Russian submarines. Publication Wired predicted a situation in which Russia would decide to attack the Internet cables laid along the bottom of the oceans.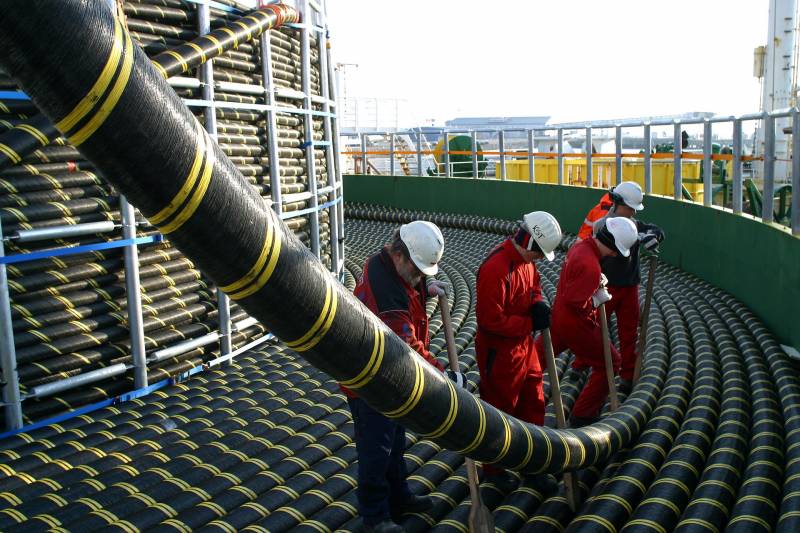 "High-ranking representatives of the US Navy have for many years warned of the catastrophic consequences that a possible attack of Russian ships on Internet cables will lead to," Wired said. They are in solidarity with the British colleagues, who are confident that such an attack will turn into a financial collapse for the country. In addition, NATO plans to restore the command post of the Cold War era, one of whose goals will be to protect underwater communications from hostile actions by Moscow, "the article cites.
RIA News
.
However, the newspaper writes, the Western military greatly exaggerate the threat. According to journalists, "every few days in the world one of the 428 underwater cables is damaged," but Internet users often do not notice a gap - the data is automatically redirected to another line. In most cases, earthquakes or ships and their anchors cause damage.
In order to minimize the consequences of similar cases in Europe, the USA, East Asia and other regions, a lot of cables are usually laid along the same route, the author notes.
"Therefore, if Russian submarines cut several cables in the Atlantic Ocean, it will not greatly disrupt the Internet. Even if she manages to cut all the wires in the Atlantic, Internet traffic can still be redirected through cables in the Pacific Ocean, "the material says.
If Russia somehow incredibly manages to completely cut off the United States from the Internet, Americans will be able to use ground networks for communication within the country, the newspaper said.
Earlier, Russian experts called fantasies statements about Russia's intention to damage cables in the Atlantic. In particular, the editor-in-chief of the magazine Arsenal of the Fatherland, Viktor Murakhovsky, stated that Moscow has a theoretical possibility of damaging the deep-sea communications that run along the seabed of the Atlantic Ocean, but statements of intention to do so are a figment of the imagination of the British General Staff.