Ukrainian fake news is not asleep in the New Year holidays. So, on the portal
"Apostrophe"
With reference to one of Twitter accounts, a material has appeared in which it is stated that pensioners are allegedly being thrown out in the DPR for digging trenches.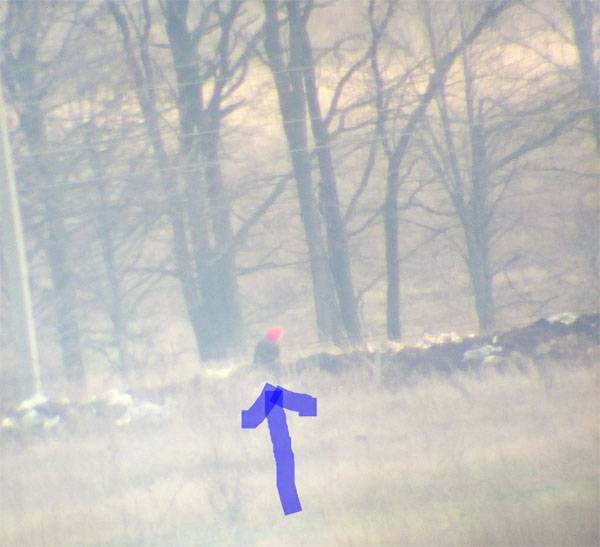 The message is as follows:
Picture taken this week, where - I will not say, for a known reason ... The line of enemy trenches. The sepulant grandmother expels sandbags every day and digs. She looks like 60-70. A couple of decrepit old men saw there. Tin, of course: (For the accuracy of the photo - I vouch, of course.
And when Maidan propagandists did not vouch for the "accuracy" of the photo? Always vouched ... Even at that moment, when the notorious Geletey declared nuclear bombing of the Lugansk airport, and when Poltorak reported that the enemy was advancing from the "south-north."
Frankly, in some of the domestic media, materials from the "about the crucified boy" series were slipping. However, propaganda Maidan put this kind of "
news
"To the stream, continuing to create the illusion of what kind of" white knights of honor "are the Ukrainian troops, and how" cruel and bloodthirsty "the soldiers of the Armed Forces of the LDNR are.
No one of the poisoned propaganda heresies poisoned by the Maidan propaganda heresy, for whatever reason the pensioner was on the front line, and whether she was actually carrying sandbags. The main thing for such people is to convince themselves of their own fantasies and delusions.
Yes, and "trenches", located under the power line in an open area in front of the trees, more closely resemble the result of fire protection by special equipment of the forest. But for the Ukrainian fake-news, there is only one informational guide: "separators force the pensioner to dig and carry." And, apparently, one ...