Information Agency
Reuters
reports that US President Donald Trump announced his readiness to hold telephone conversations with North Korean leader Kim Jong-un. True, here it is necessary to make a reservation that initially the topic of the likelihood of a phone call to Kim Jong-un was raised by the journalists themselves.
Trump's answer:
Yes, I would do it (phoned). I have no problems in this regard. If something came out of these negotiations in the end, it would be extremely important for all people on earth, it is important for the whole world.
At the same time, Trump said that there is already a "diplomatic breakthrough in the North Korean problem." And this "breakthrough" the US president declared his personal merit.
Recall that against this background, Kim Jong-un spoke before the nation, saying that it was necessary to look for ways to unite the two Koreas on the terms of mutual respect and voluntary principle.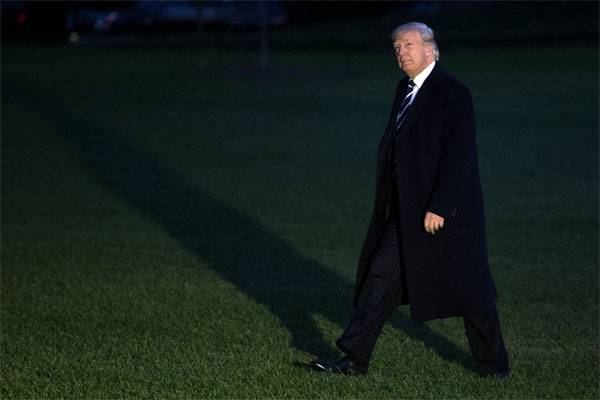 The network has already responded to these statements, noting that with all the mutual threatening rhetoric of Washington and Pyongyang, both sides fear the escalation of tension, which could at any time result in a full-scale conflict using nuclear
weapons
. A few months ago, the Pentagon promised to erase North Korea from the face of the Earth, now the US president announces readiness for direct negotiations.