Estonian authorities have declared that they will not, in principle, oppose the demolition of the memorial to Soviet sailors in Tallinn. We are talking about the memorial complex Maarjamäe, located on one of the heights of the Estonian capital. Speaking on the TV program "Uudis +" on the radio station Vikerraadio, the possibility of demolishing the memorial was discussed by the Minister of Justice of Estonia Urmas Reinsalu.
Informational portal
Delphi
cites the statement of the head of the Estonian Ministry of Justice:
If they come to the conclusion that it is possible to remove elements of the Soviet era, then we need to think about it. The question is that the memorial is not dangerous, and if necessary, it will be necessary to concrete or demolish something.
According to Reinsalu, the city authorities of Tallinn could transfer the complex to the state. The idea is approximately the following: the memorial is supposedly in disrepair, and about one million euros is required for its repair and restoration. In order not to spend such funds from the city budget, the monument is transferred to the state property, and then the authorities of the country decide to dismantle it.
At the same time, Reinsalu said that for him no
historical
there is no value in the complex.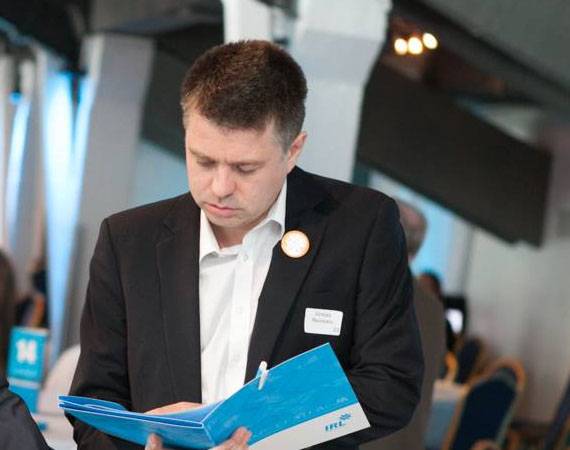 It must be recalled that from 2012 to 2014, Urmas Reinsalu served as Minister of Defense of Estonia. Being in this position, he repeatedly expressed gratitude to the Estonian SS veterans, saying that "these people helped Estonia to maintain self-identity at one time".
For reference: Maaryamäe - "Maryina Gora" is a Tallinn microdistrict in whose territory the memorial complex is located. The territory of Maaryamäe itself was purchased in 1874 by the Russian Count Anatoly Orlov-Davydov. He was named in honor of his wife and daughter, who bore the name of Mary.
Based on this fact, the Estonian Minister of Justice, as a person familiar with jurisprudence, would have to start with the status of Maaryamäe in terms of the possibility of the descendants of the Russian earl to request a return of lands belonging to them by inheritance or impressive monetary compensation.