The site of Radio Liberty radio station has published an interview with director Alexander Sokurov, known not only for his films, but also for clearly politicized statements. One of such statements is the words of Sokurov about the need to "transfer the Kuriles to Japan." In early December, 2017-th Sokurov appealed to President Vladimir Putin with a request to pardon Ukrainian directors Oleg Sentsov, who was preparing the terrorist attack in the Crimea.
New statements by Mr. Sokurov again have a frankly provocative tone. In particular, in an interview with Tatiana Voltskaya (
«Radio Svoboda»
) The filmmaker said that one of the main "problems" for Russia and the Russians is a huge territorial space.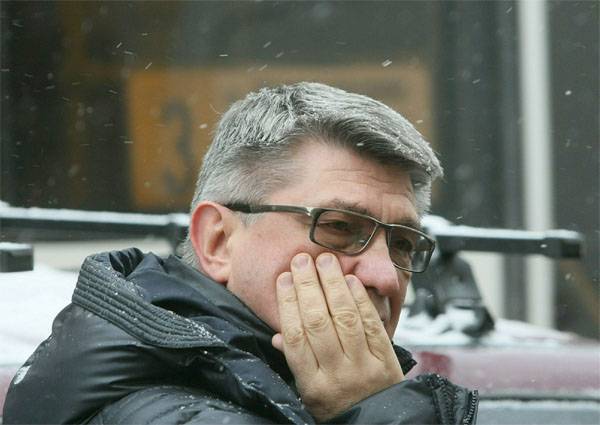 From the interview:
For Russians ... problems in many ways from our vast space are a very heavy burden.
To the journalist's question about whether it means that Russia needs to "shrink and contract", Sokurov answers:
I think it will happen by itself.
Interestingly, for which particular "Russian" problem is the current territory of the Russian Federation?
Further, from an interview with Sokurov:
Only she (Russia) needs a radical change in the image of the country, the state structure. My heroine in the film "Alexander" says: ask God for the mind, nothing else is needed. It seems to me that the Russian people have a shortage here. We are predisposed to science, to art, but not to state-building.
According to Sokurov, "Russia continues to go back," having already once conducted a "experiment in 1917 year."
In the same interview, the director offers his own images of such a "city of the Sun", "reformatting the state system", and also reflects on the need for the authorities to engage in dialogue with young people and on the importance of absolutization of the free educational space throughout the country. In general, "for all the good, against all bad."
Moreover, if "good" comes down to free and affordable education against the background of statements about the vast space of Russia as a "heavy burden for Russians", then such statements, to put it mildly, are difficult to call constructive.