The US Air Force published footage of the interception of Russian Su-30 fighters in the sky over the Baltic Sea. It was noted that the F-15 aircraft were raised to intercept due to the fact that "Russian pilots did not give the necessary signals and did not provide flight plans to NATO."
It is reported that we are talking about "incidents" that occurred in November and December 2017. It is noted that the fighters of the US Air Force, rising into the air, are assigned to the air base of Leukenhit (Lakenheath, Britain). This air base was founded in Suffolk, England in 1941. At the airbase stationed aircraft 48-th fighter wing of the US Air Force, known as the "Wing of the Statue of Liberty."
In the interception of Su-30 aircraft participated aircraft 493 th Expeditionary Fighter Squadron.
The US military command said that the F-15 pilots "acted as correctly and professionally as possible."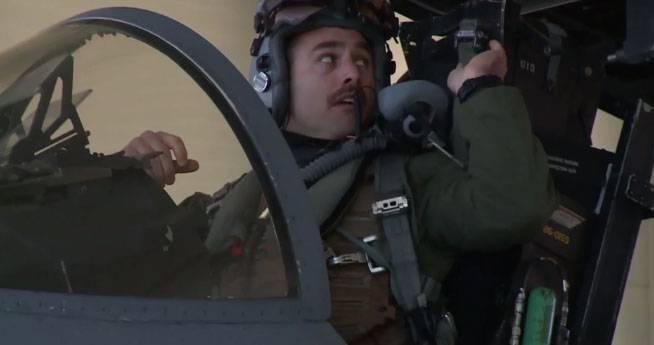 From the statement of the US Air Force Command:
The US Air Force pilots escorted Su-30 aircraft in accordance with all international safety standards.
Video shot in Hollywood style, published on the site
www.dvidshub.net
.
It is noted that since January 2018, the "baton" of patrolling the airspace of the Baltic States and the sky over the Baltic Sea has been handed over to the Royal Danish Air Force.