In the Verkhovna Rada of Ukraine stated that it is necessary to conduct a thorough check of people released LDNR. In particular, Vladimir Aryev, a deputy of the VRU from the Petro Poroshenko Bloc, announced in an interview with the television channel 112 Ukraine that among those released from captivity, citizens of Ukraine may be "recruited". At the same time, Aryev made it clear that Nadezhda Savchenko, who returned to Ukraine after pardon by Russian President Vladimir Putin, also considers the Russian secret service agent to return to Ukraine.
Aryev:
They can be recruited. For this there are psychological tests. After the incident with Nadezhda Savchenko need to blow on the water. There are suspicions of collaboration with the separatists.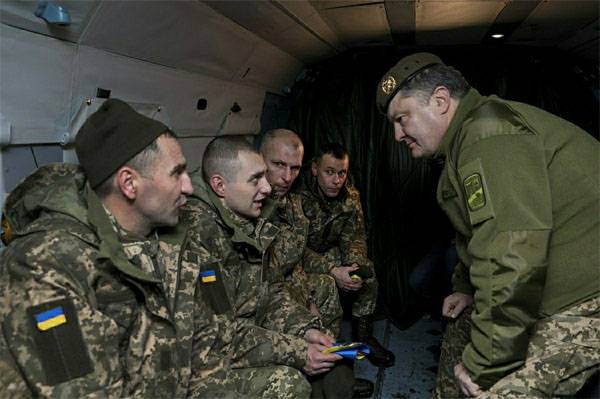 Earlier in the presidential administration of Ukraine, it was announced that at once 14 citizens of Ukraine returning from captivity are suspected of desertion.
Ukrainians in social networks reacted to these statements by representatives of the official Kiev with caustic comments. We offer to get acquainted with several of them.
I did not understand, did Nadia Savchenko still become an officer of the Russian GRU? And first deputy of Parliament.
Перевод СЃ СѓРєСЂР ° РёРЅСЃРєРѕРіРѕ:
Now everyone who returns home will be declared an agent of the Kremlin. More 100-150 agents, and they will take Bank into the boiler ...
But Poroshenko also met with Putin. So, he is also recruited)) And Aryev himself, because he is from his unit.