China began construction of its third aircraft carrier at a shipyard in Shanghai last year, the South China Morning Post reported, citing military sources.
At the moment, in service with the Chinese Navy there is only the aircraft carrier "Liaoning", created on the basis of the Soviet cruiser "Varyag". In April last year, China launched its second aircraft carrier, which became the first ship of this class of its own production. It is expected to be commissioned this year.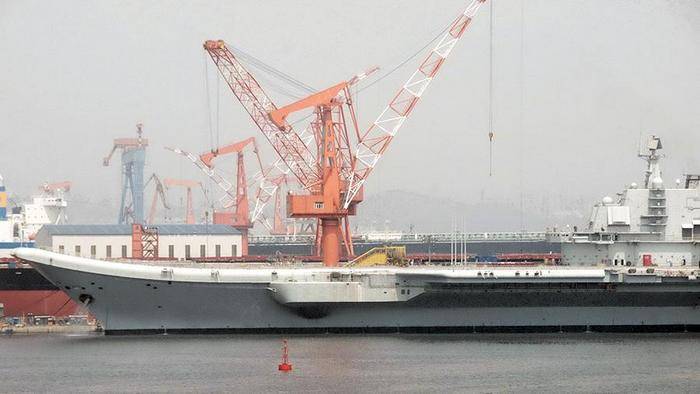 According to a source, the shipyard Shanghai Jiangnan Shipyard Group received the go-ahead to start building a new ship after the annual session of the country's highest legislative body, the All-China People's Assembly in March last year.
The plant is still working on the ship's hull, and it is expected to take about two years.
- said the source. As noted, it is too early to say when the third aircraft carrier will be launched.
Earlier it was suggested that the new aircraft carrier will receive a nuclear power plant and new-fangled electromagnetic catapults like those that are going to equip the latest US aircraft carriers. However, according to the publication, this will not happen.
It is impossible to develop a completely new ship in a few years. In addition to technology, it is also necessary to train personnel and pilots. Therefore, "Type 002" will use fuel oil and steam
- said Beijing military expert Li Jie.