The first strategic missile carrier Tu-160, built after the resumption of its production in Kazan, will fly into the air in early 2018, Interfax reported citing a source in
aviation
industry.
At the beginning of 2018, the first departure of the Tu-160 missile carrier, built at the Kazan Aviation Plant on the basis of the available reserve, is planned.
- writes the edition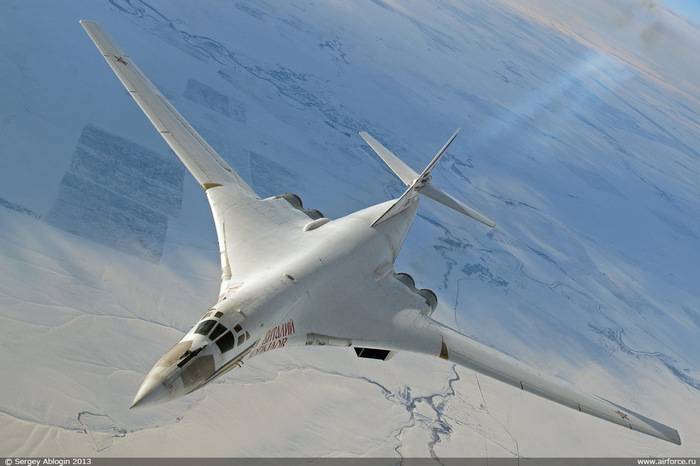 In mid-November at the Kazan Aviation Plant them. Gorbunova (branch of PJSC "Tupolev) held a ceremony vykatki Tu-160 at the flight test station.
As it was reported, the aircraft was being completed, including for solving the tasks of reproducing the Tu-160 in a new look: restoring the final assembly technology, checking certain new technological solutions, working out new aircraft engines with improved characteristics.
Currently, work is underway in Kazan to restore the production of Tu-160 strategic rocket carriers in a deeply modernized version of the Tu-160М2. It was reported that the first departure of the Tu-160М2 combat aircraft is scheduled for 2019 year, its mass production can begin in 2020-2021 years. For now, it is assumed that 50 of such aircraft will be produced.